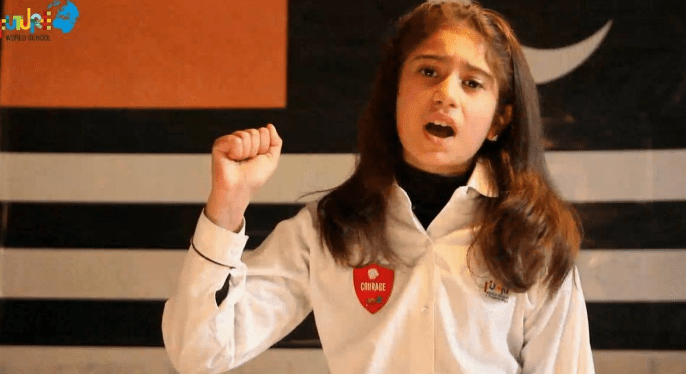 Yes, I Can Do It! 
Hello my dear friends!

We are all born with different qualities and personality traits. Some of us like to swim but there are people who are afraid of swimming. They don't go even near the pool. So, it is not a surprise that people vary when it comes to their level of fears in life. But don't worry, it's normal for us to feel afraid at times.

Today, I'm going to tell you about a secret on how to overcome your fears in life. I was always very shy and afraid of going out in public gatherings. But then I realized that life gives the opportunity to conquer your fears. You only need to grab the opportunity at the right time and give your best, trust me!

I love to sing as melody really makes me move ever since I was a child. Nature is full of rhythem and melodies. One can feel it when the early breeze moves the leaves, it is in the flow of water when it rains. I feel music all around me.

One day, my school announced a singing competition "OBHARTAY SITARAY". I was so eager to participate but my fears i.e. fear of people, fear of failure, fear of being novice…. were the main hurdles.

My parents and teachers were aware of my love for music. They explained, with great patience, that if I want to achieve something I just need to give it my best. Following the advice of my parents and teachers, I decided to participate in the competition and do my best.

It was 7th November 2019 when I participated in the singing competition "OBHARTAY SITARAY" that the Citizens Foundation organized for aspiring young singers. Though, I did not win the competition, but I won over my fear as my parents, said:

"Your achievement is your participation, that's more important!."

It was this encouragement that kept me sailing in the ocean of melodies until 14th of August, 2022, Pakistan's Independence Day Celebrations. The Day when I was part of the Future World School team's live performance to the Honourable Prime Minister of Pakistan in the presence of National and International dignitaries.

My friends, all you need to conquer your fear is to come out of your comfort zone and be part of it. We can cope with our fears with gentle support from our parents and teachers. So, if I had never discovered the secret of how not to be afraid of gathering (people), I would have been forever frightened of public gatherings and would not be to follow my passion: singing.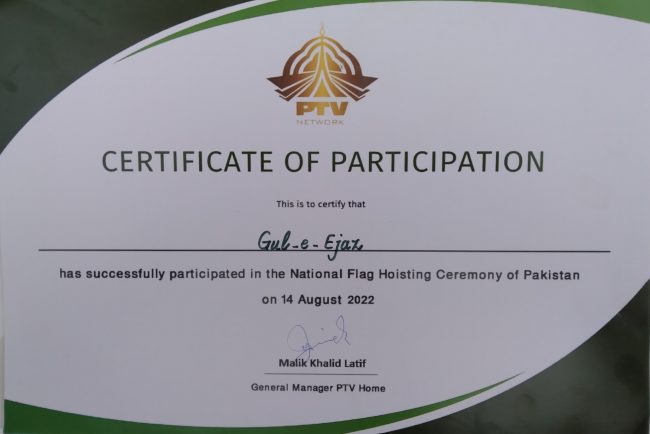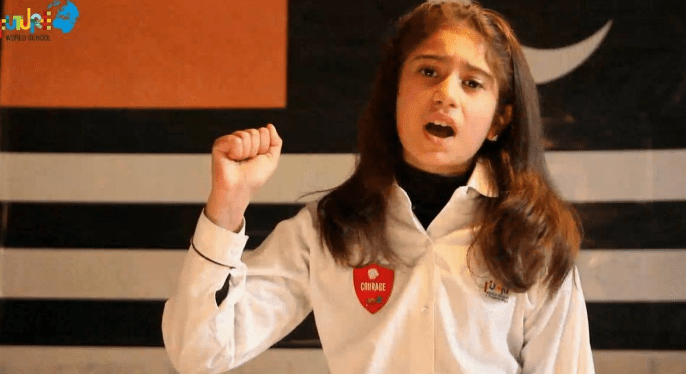 Future World School – Wahid Campus
Grade VI – Harvard