Dear Diary… Our Hearts Beat As One!
How Connecting Classrooms through Global Learning school partnership brought strangers together to work for a common cause!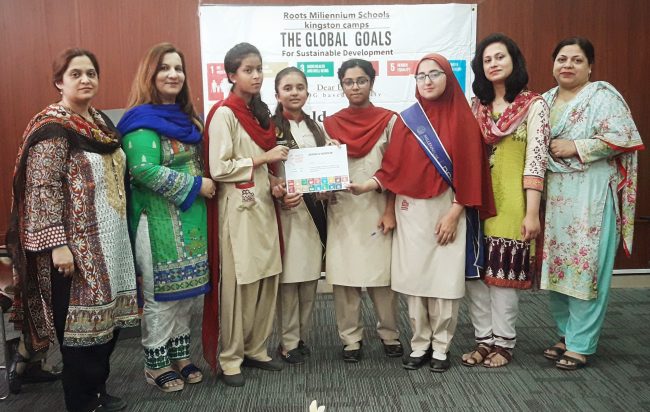 Roots Millennium Schools have always aspired to not limit the learning of our young learners to the four walls of the classroom, but to open their minds and hearts to the world around them. With Connecting Classrooms by British Council, we turned our hopes into reality and brought the world into our school.
This programme has opened doors to long-lasting partnerships with schools not just from Pakistan but from all over the world. It has inspired us to bring a dynamic change to our pedagogy and enhance our curriculum in such a way that provides great opportunities for our pupils, teachers, administration and even our local community.
We opted for the International School Awards which is yet another great endeavor by Bristish Council and introduced United Nations 17 Sustainable Development Goals in such a subtle way that did not compromise our year-plan, curriculum or lesson planning, but in fact brought great diversity to our teaching methods, learning objectives and allowed our pupils to practice what they were preached.
"This is it. This is the game changer. If you and your pupils are ready to take the next big step in teaching and learning, Connecting Classrooms programme may help you step up." Sidra Hussain – ISA Coordinator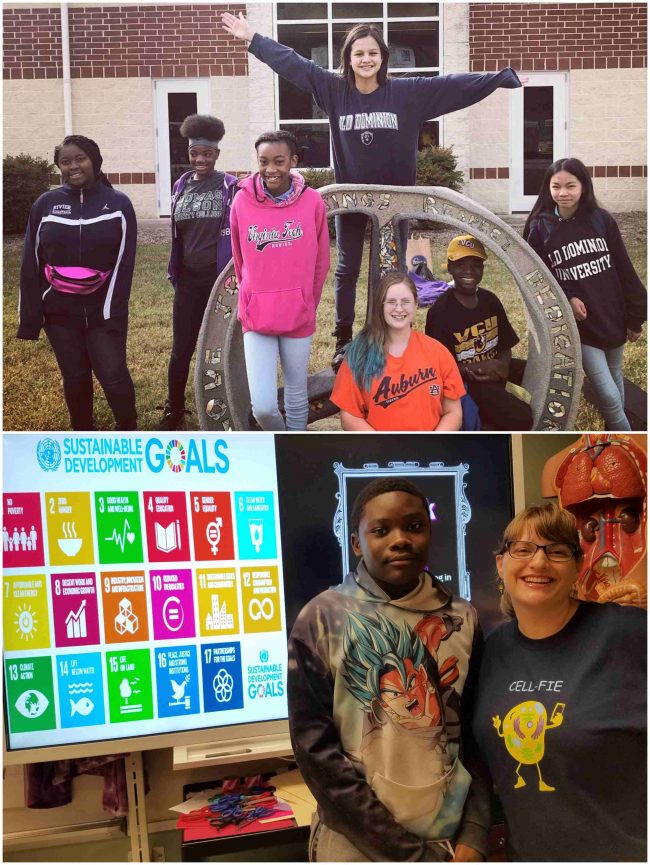 "Together, we worked on 8 activities with different schools across the world. The theme of each activity may have been based on the 17 SDGs but they were a genuine part of our text books and curriculum. 'Dear Diary' is one those activities which allowed us to work on a collaborative lesson with a school named Newport News Public School in the United States. Pupils read diary entries of Anne Frank and Zlata Filipovic as a catalyst to commit to the cause of helping people of war and ending global conflicts by promoting peace, unity and justice.

They instilled hope for a better future by writing open letters to Refugees and took initiatives to produce big impact on the lives of those who are far away from them. Open debates were held to discuss the global issues of conflict, genocide, racial discrimination, migration and Refugee Crisis. A colorful bake-sale was organized to raise funds for the UN Refugee Agency. Our pupils became United Nations little Messengers of Peace. This is how Connecting Classrooms through Global Learning school partnership brought strangers together to work for a common cause, that too for strangers!

Despite all the challenges, this collaboration turned out to be a lifetime experience for our partner school and us. We undertook the task of overcoming our weaknesses, redefining our strengths and experimenting with new teaching techniques. Our partner school had little to no knowledge of Pakistan, let alone the thought of working with a school on the opposite side of the world. This association has not only benefited us as an educational institute but has also helped us reintroduce Pakistan to the world as a peace loving and welcoming country. Pupils from both schools played an ambassador role in presenting their countries. Our partner school not only wishes to continue this alliance but also hopes that one day, we will embark on a school exchange programme."

"Collaborating with another country has never been done at our school before. Our 7th grade students typically think of themselves. This lesson forced them to do otherwise."

Lyn Sawyer,

                                                                                                         Newport News Public School, Virginia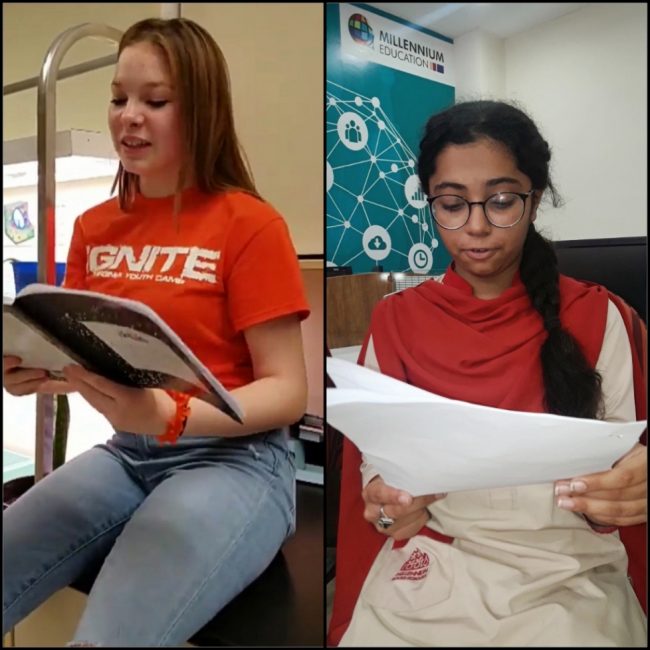 "The celebration of International days has always been a core part of Roots Millennium School's assembly routines but with ISA programme, pupils have not just discovered the importance of global affairs, we also know what to do in order to resolve them. Pupils have realized their roles as global citizens and they truly believe that they can change the world! They have built empathy, understanding and most importantly acceptance within themselves."

"When pupils, parents, schools and communities partner together, great things happen in the lives of our pupils. Connecting Classrooms has given them an opportunity to have a well-rounded educational experience."

Fatima Arif,

Roots Millennium Schools, Kingston Campus

Islamabad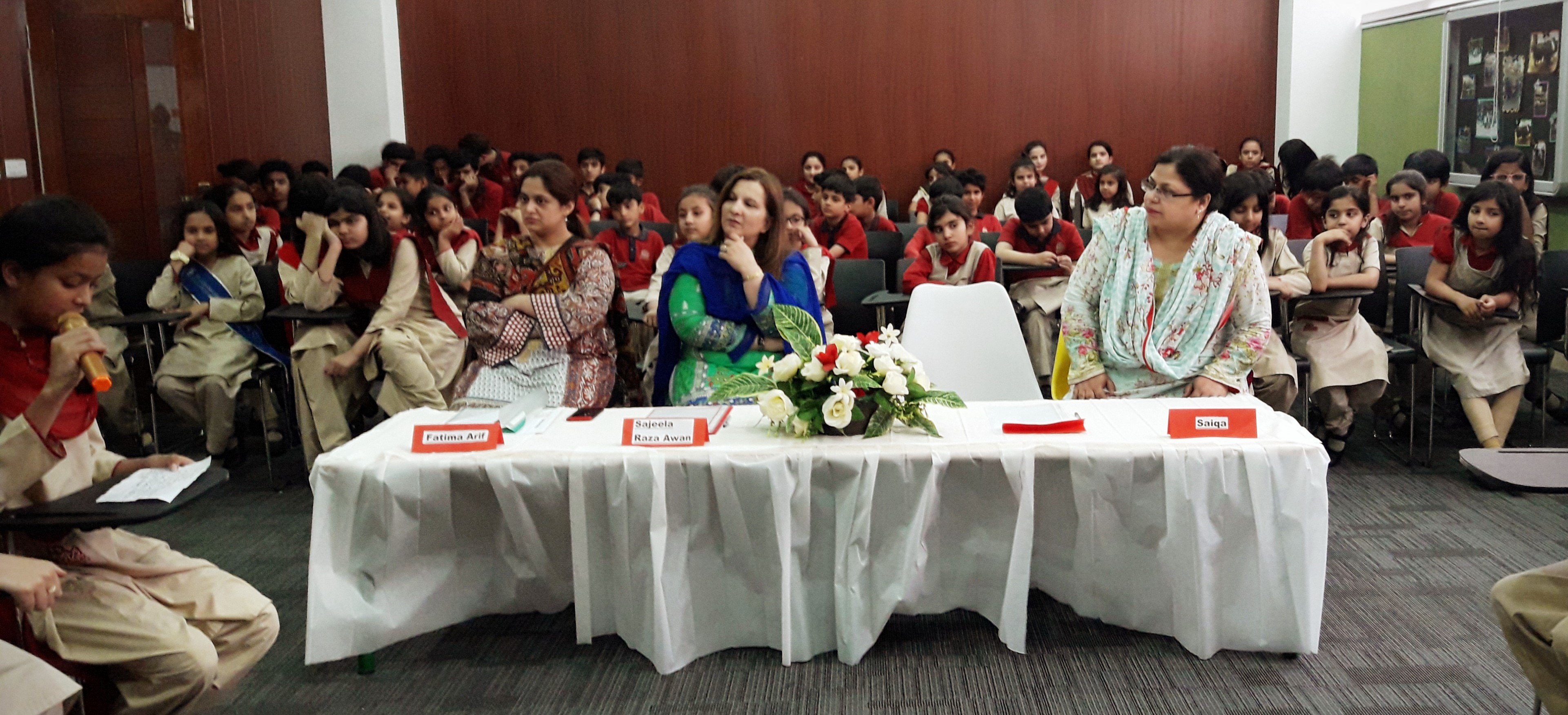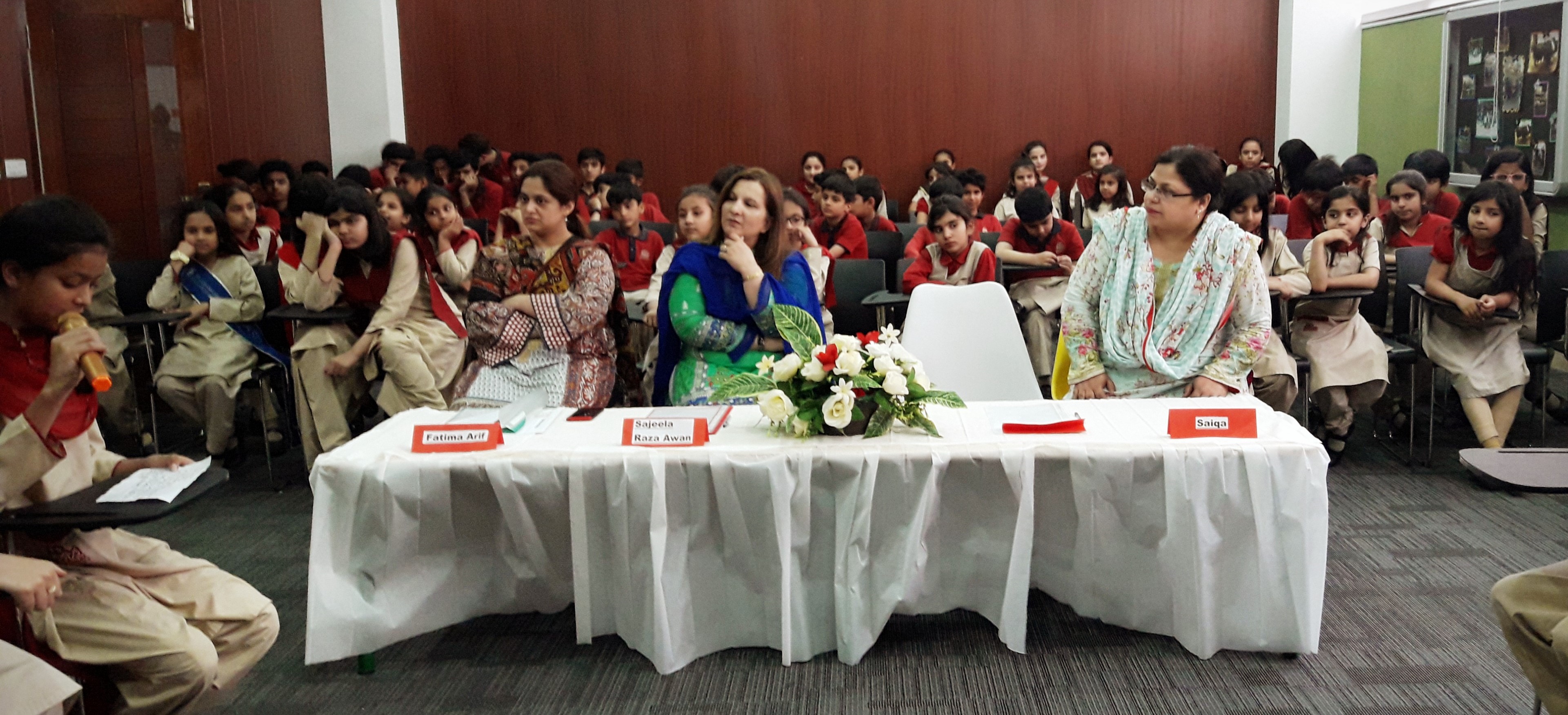 Our teachers, together with our overseas partners have become a big family who are willing to prepare the future leaders of our world and revolutionize traditional practices in the time to come. We're breaking stereotypes every day! Nothing comes easy, embedding International framework in your school's year plan can seem over whelming but this is exactly what Connecting Classrooms programme helps you inculcate. It is something to begin with!
This year has been outstanding and we plan to continue working with our partners locally and internationally. As the students of Roots Millennium School – Kingston Campus say,
"This year was of knowing, next year will be of doing!"
ISA Coordinator
Roots Millennium Schools
Kingston Campus
Islamabad