Taha The Rockstar!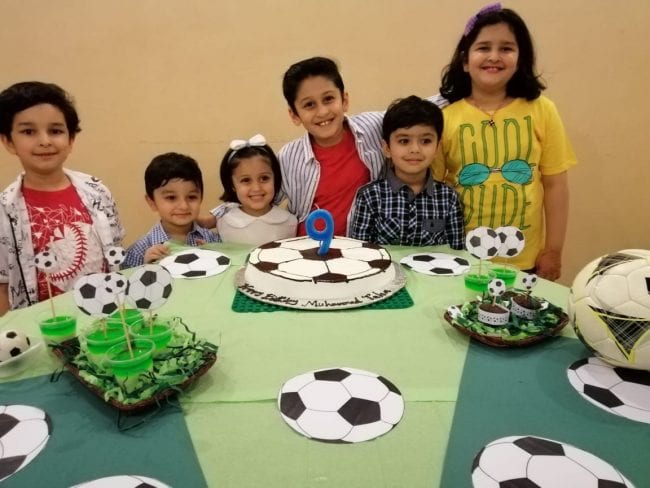 "Today is 21st June 2019 and it is my birthday. I am nine years old. My parents celebrated my 9th birthday and the theme was foot ball. Mama made the invitation card and invited all my cousins.
The table was decorated in green, white and black colors. It was extreme awesome. Food and cake was extremely good.
I played and enjoyed with my cousins. I told my cousins to bring play-tents. We joined the four tents and played as a rocket ship. I got really awesome gifts.
Thank you everyone for attending my birthday and giving the gifts."
– Muhammad Taha
At The Millennium Education, we believe in helping each learner find what makes them happy within themselves. We encourage them to do what they love and put their hearts out when they are at it. This is the story of one such learner.
As an Academic Coordinator, I have come across an immense number of talented children. One of those many is a brilliantly talented nine year old boy, Muhammad Taha. Studying at Roots Millennium Schools – One World Campus, Islamabad, Taha has excelled academically while also participating in various co-curricular and extra-curricular activities. This has left the entire management at The Millennium Education awe-struck!
Being an extremely expressive child, Taha has always enjoyed sharing his thoughts and experiences with everyone around him. This led him to writing amazing blogs and fun stories that can be read here. He also runs his own YouTube channel called Taha The Rockstar!
Encouragement is an essential element in schools as it leads more learners to become inspiration for the rest!
Go Millennials!
Academic Coordinator
Roots Millennium Schools
One World Campus
Islamabad