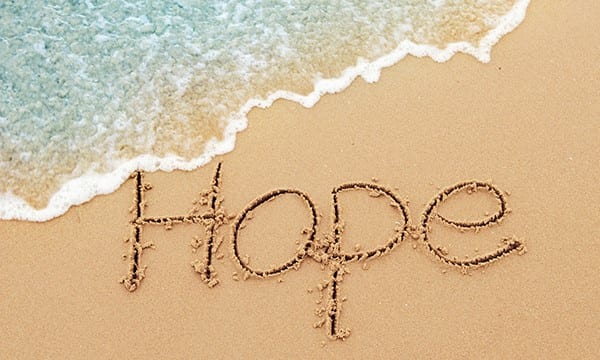 Adapting to Change
The art of making progress is the ability to adapt to change. It astounds me how we think our lives are fixed, failing to realize that anything unknown could happen. Especially for a person like me who had his trip to China last year, it feels difficult to embrace the fact that the outbreak of a mere virus could have collapsed one of the strongest nations of the world. Whose economy used to be amongst the strongest in the world started facing a serious recession. Whose citizens used to be one of the most socially integrated were enclosed to walls and boundaries. What used to be the most visited country in the world had declared restrictions for tourists to enter after a complete lockdown. This marks the first change in my life of the virus, which is to believe in the ever changing nature of time. To believe that life is nothing but a series of trials for us to deal and fight, with vigour and compassion. To always be prepared for the unknown and be ready to fight the greatest challenge of all, which is nothing but 'change'.
The first consequence of the virus was uncertainty prevailing around my surroundings. I remember how fear struck me like lightning when I first heard about the virus affecting the multitude number of people and that the situation started to escalate. Hence, the government announced an immediate lockdown, stating that we will have to be quarantined to our homes and would have to practice social distancing.  Instead of feeling isolated at home, I started looking at my neighbors in a new way. I reminisce about the evening of 23rd March, when we all celebrated the freedom of our country, despite being chained to walls. We chanted our national anthem from our terraces and balconies. Despite such adversities, our nationalism was held up high. I woke up to a new reality, to how big we really are and to how little control we really have. To what really matters, to love and cherish the moments where we can connect and reflect with our families who are always there for us. I prayed and remembered that yes there is fear but there does not have to be hate. Yes there is isolation, but there does not have to be loneliness. Yes there is panic buying, but there does not have to be despair. Yes we are socially apart, but are not distant in love. Yes there is sickness, but there does not have to be disease of the soul. Yes there is even death, but there can always be a rebirth of "hope".
Although the Coronavirus has made bounds for me to step out, it has exposed me to the far realities of the world. I have discerned that the Earth is finally having a rest. Nature is taking the break it needed so badly as it has managed to slow down the frantic pace of humanity. Cities that never go to sleep are practicing quarantine. Economies that never stop to surge are facing a complete shutdown. A reduction in industrial pollution and the imposition of global travel restrictions have curbed the carbon footprint on the planet. The ozone layer has finally started to heal. This has indeed been an eye opener for me, to how we humans have influenced the environment and disrupted the delicate balance of nature.
The only true way to value something is to realize it might be no more. Staying at home has ensued me the realization of all the quality time spent and memories made with my friends.  Taking regular online classes has made me convinced that no virtual learning beats the hallmark of excellence derived from my campus. I am intrinsically motivated towards learning when I get the full-fledge environment of a well-equipped and digital class room, state-of-the-art infrastructure, highly qualified teachers and some cronies I'd like to spend my day with, which makes it full of relish.
However, I would say that the outbreak of the coronavirus has groomed me spiritually. This virus has been a powerful reminder of our common humanity. It does not discriminate by race, religion or nationality. It infects the rich just as readily as it does the poor. It renders important officials just as vulnerable as ordinary citizens. In its path we are all equal, which means we all must face this crisis together. At a time of heightened polarization around the world, this pandemic is reminding us of our shared fraternity. Its relentless spread has reinforced my sympathy on the people of Kashmir, who have been enduring a much more deplorable lockdown, eight months before us all. Whilst India did not allow their voices to be heard, the whole world has been silenced now. I am now able to visualize how it feels like not going to school, similar the case in Syria. I am also able to be in tune with the people of Iraq, who have been separated from their loved ones by the coalition of American armed forces. Comprehending fear has become far more convenient, especially the feud of being kept in isolated camps, faced by the Ughyur Muslims in China. "Amid the crisis spreading, we ask the world whether they have stocked up on enough food?" ask the people of the Central African Republic.
Above all, I think that this coronavirus dynamic is a reminder that the world is a physical place. Nothing tells apart our planet more than its social bonding. That's easy to forget when we apprehend it mostly through screens, or through the cozy, contained environments that make up most of our lives. We seem to have a great deal of control, right until the moment that we don't have any. Things can go out of hand in no time. We human beings are helpless against the throne of the Almighty. Our vast fields of knowledge of science and technology go weak when it comes to the will of Almighty.The only way to tame the pandemic is to express complete humility to God and plead for His mercy and forgiveness.
Now, China has combated the virus and has successfully eradicated it from its region. This epitome achieved by China is what breeds my optimism into believing that if they can do it, we can do it as well. It's not what happens, but how you react to it that matters. Desperate times ask for desperate measures. Like the citizens of China, we should all consider it as our civil duty to play our part by staying at home. When I open the news and see all the doctors, nurses and all the paramedical staff venturing out and putting themselves and their lives at risk for our sake, my heart fills with gratitude. I cannot help but pay tribute to all those army officers and state officials who relentlessly strive for the wellbeing and protection of our nation, against the epidemic. This lockdown is a stop to sociality, not to creativity. It is actually a time to strengthen ties and reflect upon what we have and not on what we may lose. It is an opportunity to rejuvenate on why we are being presented with this testimony, and what should be our line of action towards it. We must all join hands and cooperate with our government so that peace can be restored. There is no progress without a skin in the game. With a collective struggle, I am assertive that we will meander through these difficult times…
Let the great world spin for ever down the ringing grooves of change.