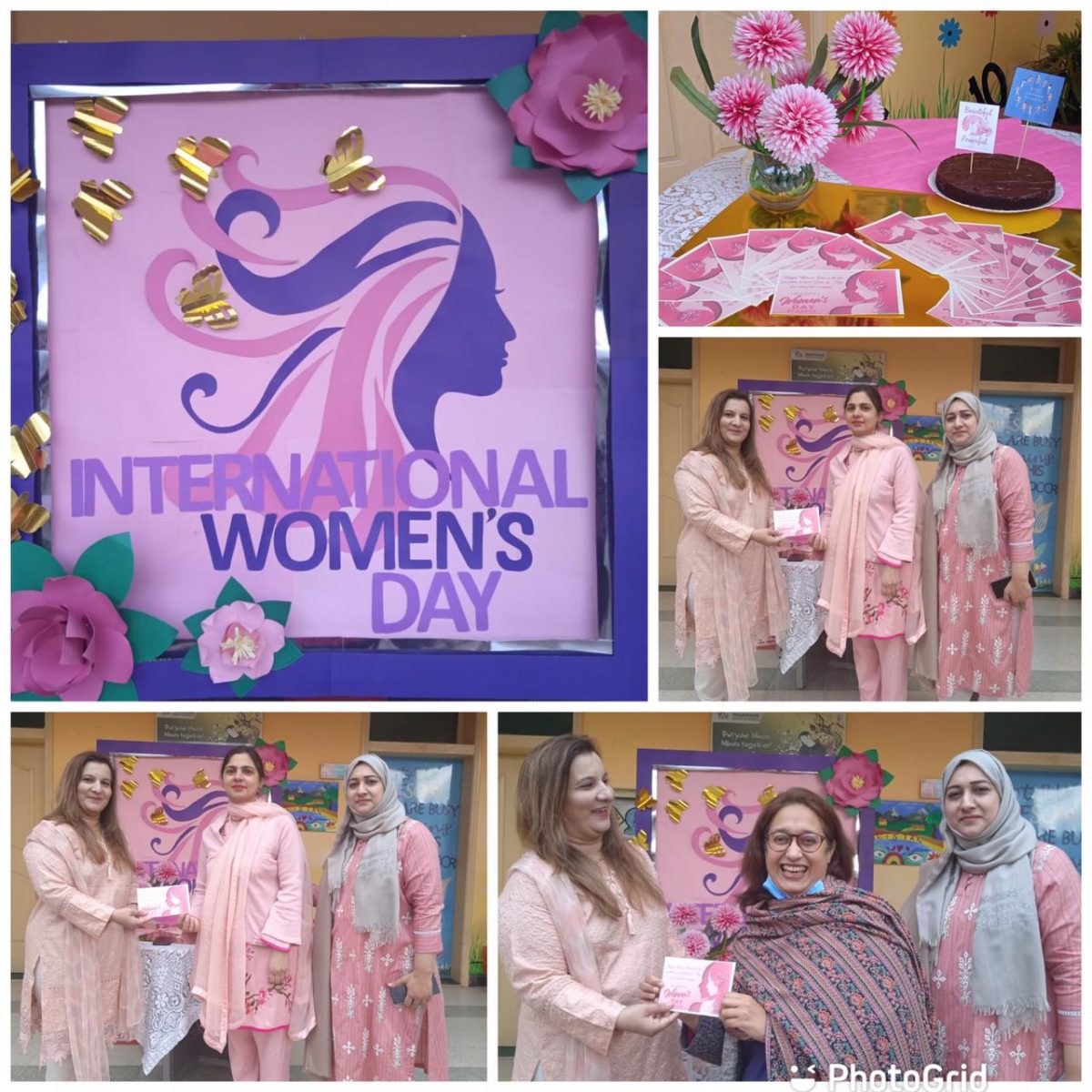 International Women`s Day: 8th March 2021
Come together to celebrate each other's achievements and success
From Centuries, women have been striving hard to get their basic rights which comprise of violence-free life, being treated with equality instead of bias, quality education etc. They have come quite far from where they used to be, yet there is still a long way to go. What would be better than quality education to make girls and women empowered?
The Millennium Education, being of the best private schools in Pakistan has a 33 years legacy of shaping women`s life, whether female employees or students, by making available to them, various opportunities, one after another, to learn, excel and be successful in their professional as well as personal life.
Every year, International Women`s Day is observed on 8th March 2021 (IWD 2021) globally to celebrate the achievements of those women who have paved their paths towards a bright future and to give strength to others who are struggling to be treated with dignity and respect. This year`s theme of International Women's Days "Women in leadership: Achieving an Equal Future in a COVID-19 World" reflects the role of women in a true sense and recognizes the tremendous efforts by women and girls around the world in shaping a more equal future and recovery from the COVID-19 pandemic.
Like every year, IWD was celebrated with enthusiasm and fervor in all campuses of TME, FWS, MC and TMUCS nationwide. The IWD provides a platform to highlight issues women face and assist to forge positive change for them by spreading bravery and hope to win the battle of being treated with a bias. On the IWD, the millennials of RMS Regents Park Campus delivered speeches and stressed on the importance of this day. Girls dressed up in different uniforms emphasized that women have equal rights to be educated and can choose any profession they want. Women these days are in every field. They are doctors, engineers, pilots, police officer, Change makers, policymakers, social activists, travellers, vloggers, you name any profession and you will find a woman there.
Moreover, assembly presentations were made to highlight the significance of this day and advocate equal rights for all irrespective of gender, caste etc.
The international women's day was marked zeal and zest. The senior graders' boys surprised the female staff of the school by setting a snack corner during break time. Cake cutting was done during the assembly and all the female staff members were given certificates. Certificates were given as a token of appreciation to recognize the efforts of teachers for nurturing our children.
Communications and Outreach Office
Head Office -TME