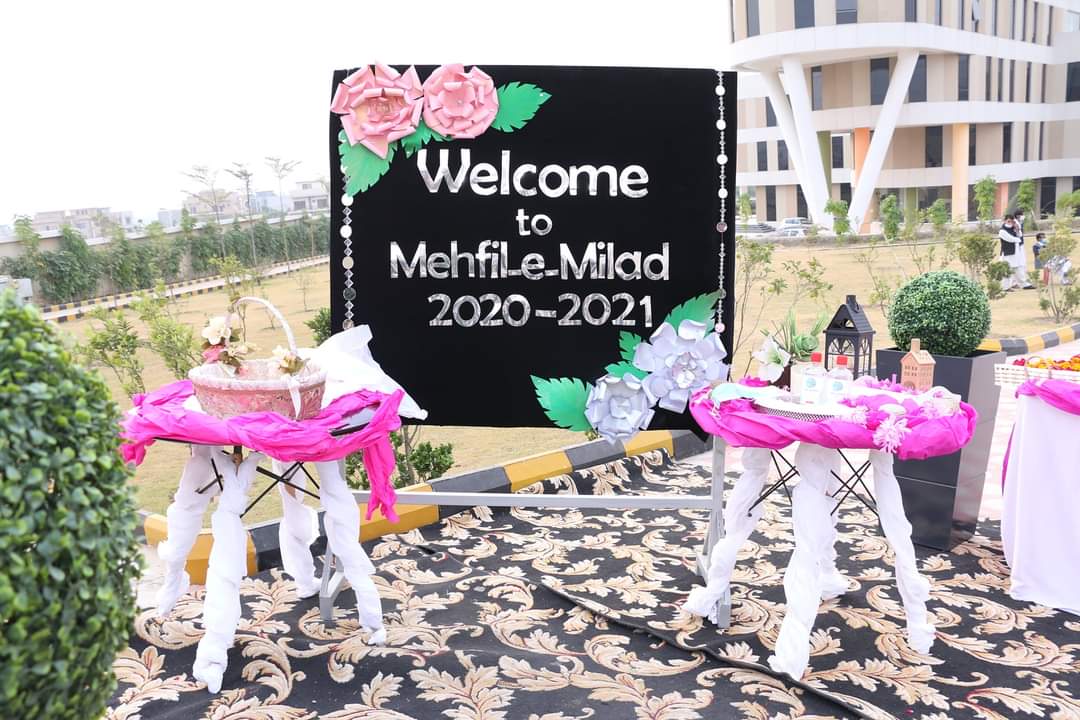 Future World School Organized Mehfil – e – Milad on Eid Milad Un Nabi to Express Love for Prophet Muhammad (PBUH)
In the holy month of Rabi Ul Awal, Eid Milad Un Nabi is celebrated on 12th Rabi ul Awal 2020 with great religious fervor across the world. Buildings, streets and mosques are illuminated and decorated beautifully. Muslims all across the world prepare Na`ats and Hamds to recite in the special holy gathering of the Mehfil –E- Milad.
On 13th November 2020, Mehfil – E –Milad was held at my campus, Future World School, Bharia Town Phase 8 with great reverence and devotion. I would like to start off by sharing my experience of our Milad's performance and to give a brief review of the 12th Rabi ul Awal Milad Celebration.
Mehfil – e – Milad on Eid Milad Un Nabi
It began with the name of Allah (SWT), the Most Merciful and Beneficent and followed by the recitation of a beautiful Hamd by Sir Zarak. Learners of grade 5B recited a qawwali "Bhar Do Jholi" marvelously and said a few words on the aspect of celebrating this auspicious day.
My dear teachers also participated and parents were also invited to be part of this event. It would not be fair if I don't tell you about the beautiful decorations that my school did. The theme of the holy occasion was white and pink. The stage was decorated with white and pink flowers, the aura of the event was overwhelming.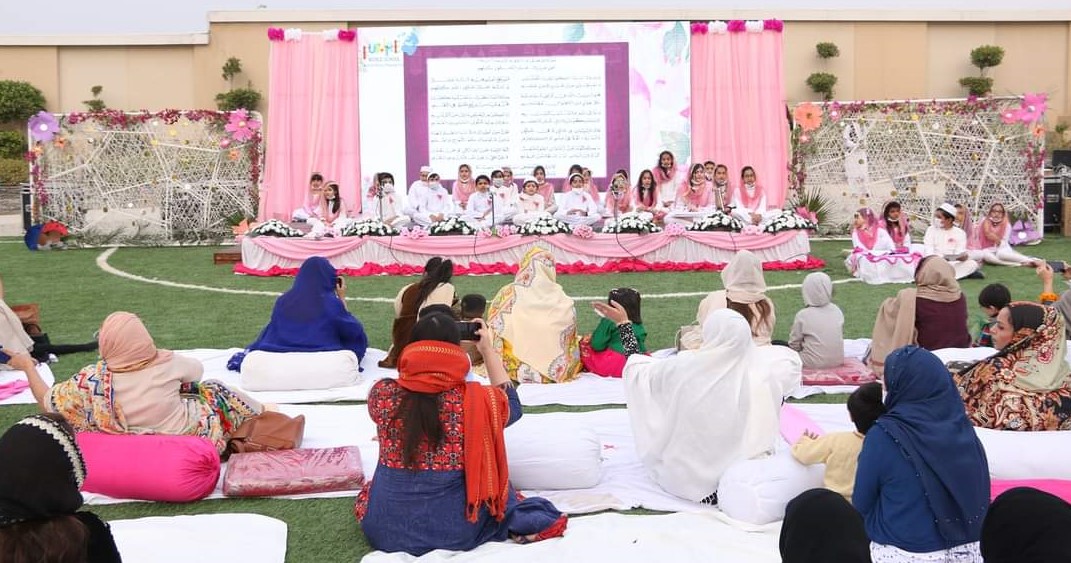 Between performances, teachers recited Durood to remind us of the importance of sending peace and blessings to our beloved prophet 'Muhammad al Mustafa' (May Allah's peace and blessings be upon him). All students performed well and did justice to the hard work put in by their teachers.
The teachers worked tirelessly day in and day out to make all students practice well, selecting beautiful Hamds and Na`ats for different grades and sections, and getting approvals for dresses and stage décor from the headmistress and principal.
I had an amazing time with all the Future World Phase 8, Rawalpindi Millennials of the primary tier, participating in this occasion. It will never forget this occasion, it has been engraved on my heart.
I truly appreciate the hard work of my school in improving our skills and enhancement of our knowledge of the world as well as our religion.