Chinese New Year Cultural Fest, 2019!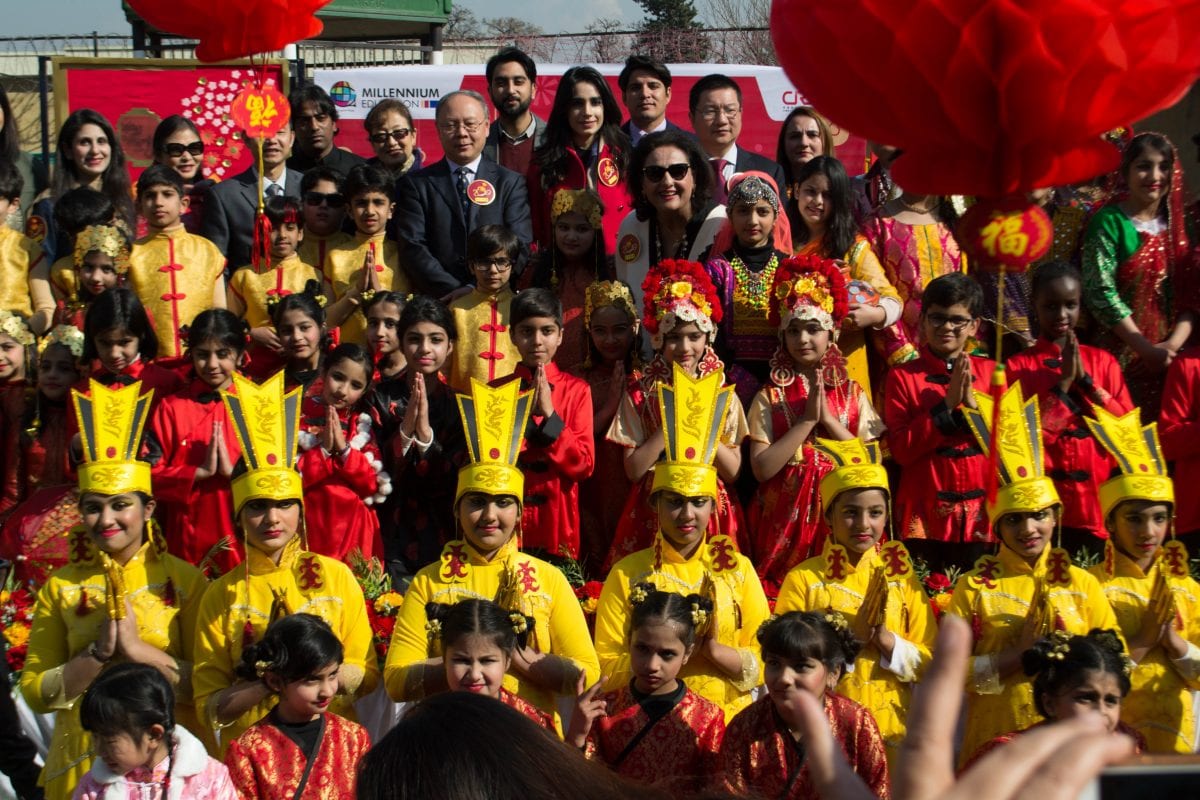 China Radio International CRI-Millennium Confucius Classroom in collaboration with the Embassy of the People's Republic of China, Cultural Counselor Office, Islamabad, marked the Chinese New Year celebration at Roots Millennium Schools Trafalgar Campus F-7/4 Islamabad. The Cultural counselor of the People's Republic of China, Mr. You Yi graced the auspicious occasion of Chinese New Year celebration as a Chief Guest, accompanied by the First Secretary Mr. Pan Yuqi and Director CRI Confucius Classroom Pakistan, Mr. Chen Xiang. Students of Roots Millennium Schools Trafalgar Campus and Piccadilly campus dressed up in alluring Chinese Cultural attire embellished with gold ornaments sang welcome song for the Cultural counselor and the guests from the Chinese Embassy.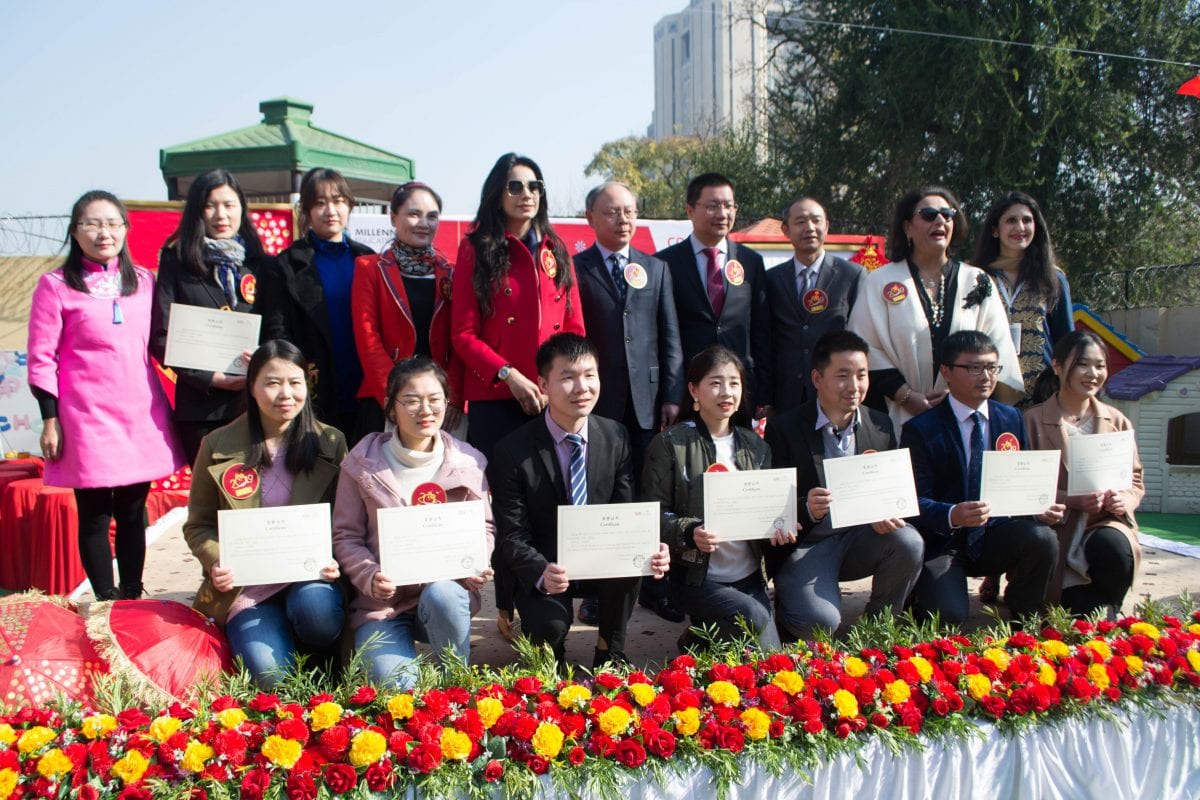 Ms. Mona Kanwal, Manager Chinese Language Department, formally greeted the Chinese Cultural Counselor by sharing his extensive diplomatic profile with the parental community, faculty and students. The ceremony started with a welcome note by the Chief Operating Officer, Mrs. Anna Faisal who said that Cultural exchange programs have strengthened the relationship between Pakistan and China, and have enabled the youth to inherit , sustain and transmit the legacy of Pak-China Friendship. CRI – Millennium Confucius Classroom is a step forward to China Pakistan Education Corridor in the larger prospect of CPEC.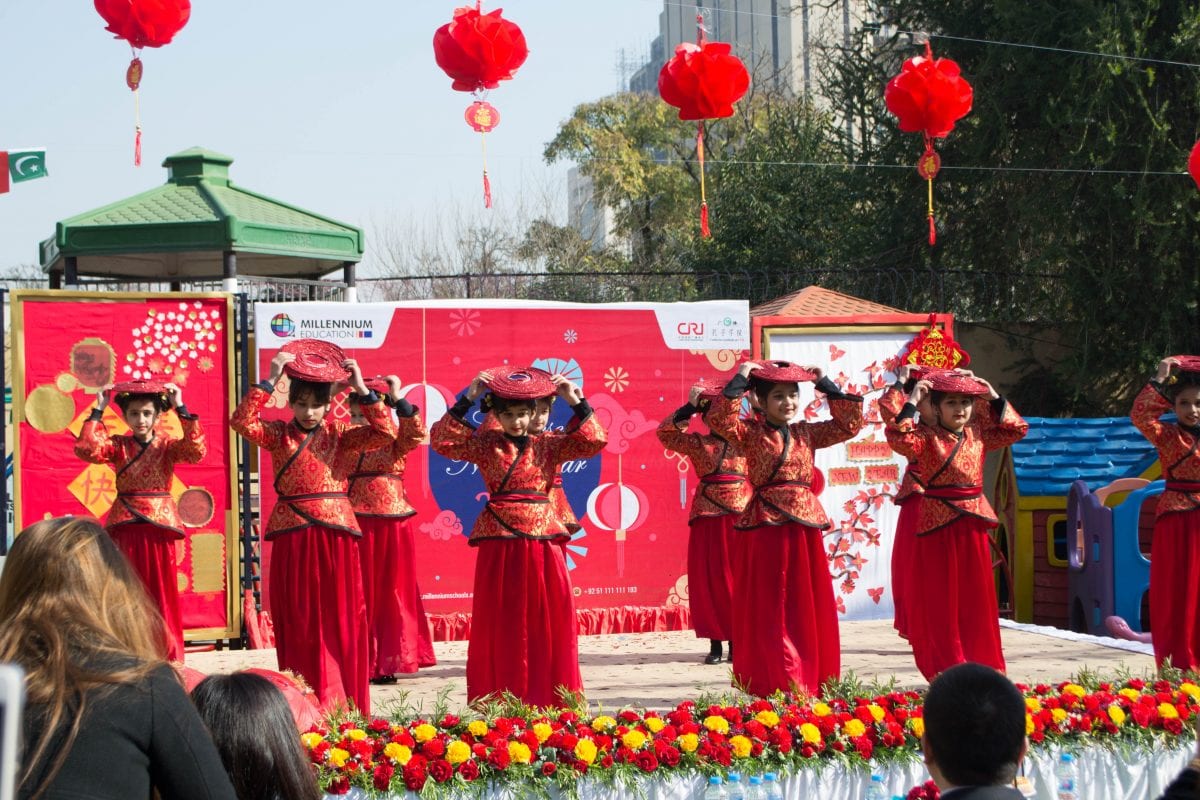 The students of Piccadilly Campus, clad in striking yellow dresses performed on Thousand Hands of Buddha whilst delivering a complex visual spectacle to the audience. The students of Piccadilly Campus spread the feeling of nationalism by their traditional cultural performance, depicting the rich culture of Pakistan. Drum dance by young Millennials was another Chinese folklore performance which aroused an exhilarating spirit in the audience by its resounding beats. Leading into Lantern dance, the astounding performance by the Trafalgar Campus students accessorized in red Chinese cultural attire symbolizing unity, hope and happiness, blew the audience away. Students sang beautiful friendship songs in the light of Pak-China Friendship with new beginning of Chinese New Year celebration.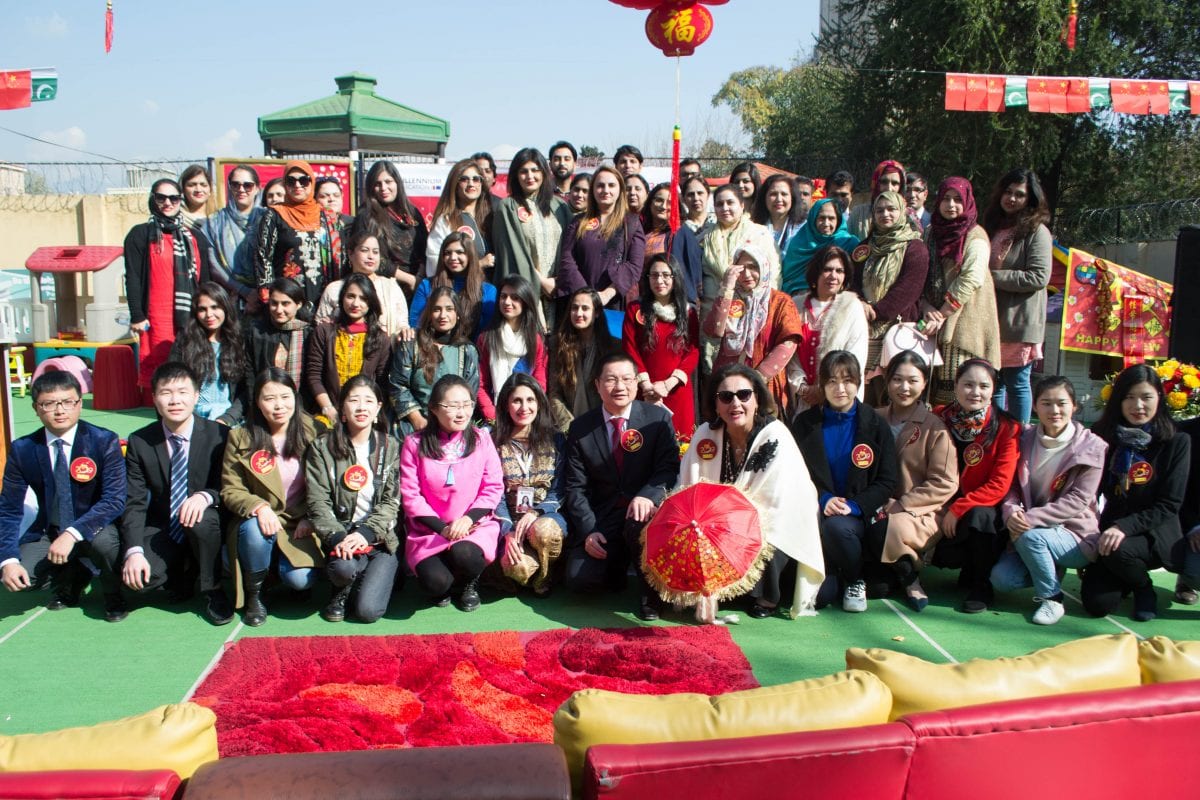 Director Confucius Classroom, Mr. Chen Xiang presented Chinese Language books for the CRI-Millennium Confucius Classroom and China Access Center at The Millennium Universal College. He also appreciated the contribution of CRI Faculty towards the Chinese Language provision. In the end Mr. You Yi extended his warm wishes and support to the CRI-Millennium Confucius Classroom and students.
Manager Foreign Languages, Robotics and STEM programme.
Head Office, Millennium Education.