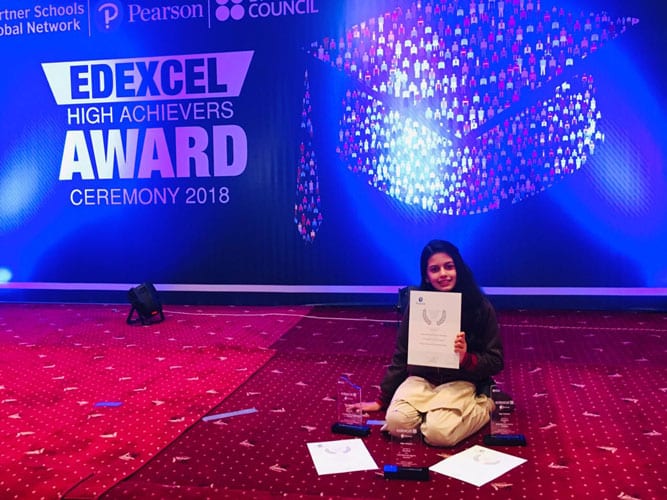 Dua Imran Sets An Example Of Excellence, Bags 3 Edexcel High Achievers Awards!
"Let your hard work propel you to a speed so fast that Good Luck has no choice but to ride with a winner like you."
The Edexcel High Achievers Award Ceremony was held in order to celebrate the success and achievement of our High Flyers on January 16th, 2019 at Serena Hotels Islamabad, where Mrs. Premila Paulraj, the regional director of Pearson Asia, and Mr Derek Richardson, vice president of Pearson congratulated all the stars of the ceremony. Students and teachers from many renowned schools were awarded for their exuberant success and remarkable achievements.
We feel immense pleasure to share the delightful news that Ms. Jaweria Nur (Maths teacher, Grade 5, Green Park Campus) has also been awarded Edexcel high achievers award as she managed to bring out the best in Dua Imran; our extraordinary learner who topped in Maths and English at provincial level in the Edexcel Exams.
Dua Imran from Roots Millennium Schools, Green Park Campus, Chaklala scheme 3; an exceptional student, took home three Edexcel High Achievers Awards in the ceremony arranged by the British Council. She has the honor of having topped at Provincial level in English and Maths, while having scored 3 P's in Science, thus setting the bar of excellence exceptionally high for her peers.
We are extremely grateful to our Dynamic CEO, Sir Faisal Mushtaq, who keeps on inspiring his learners by presenting to them endless opportunities to be brilliant on every international platform.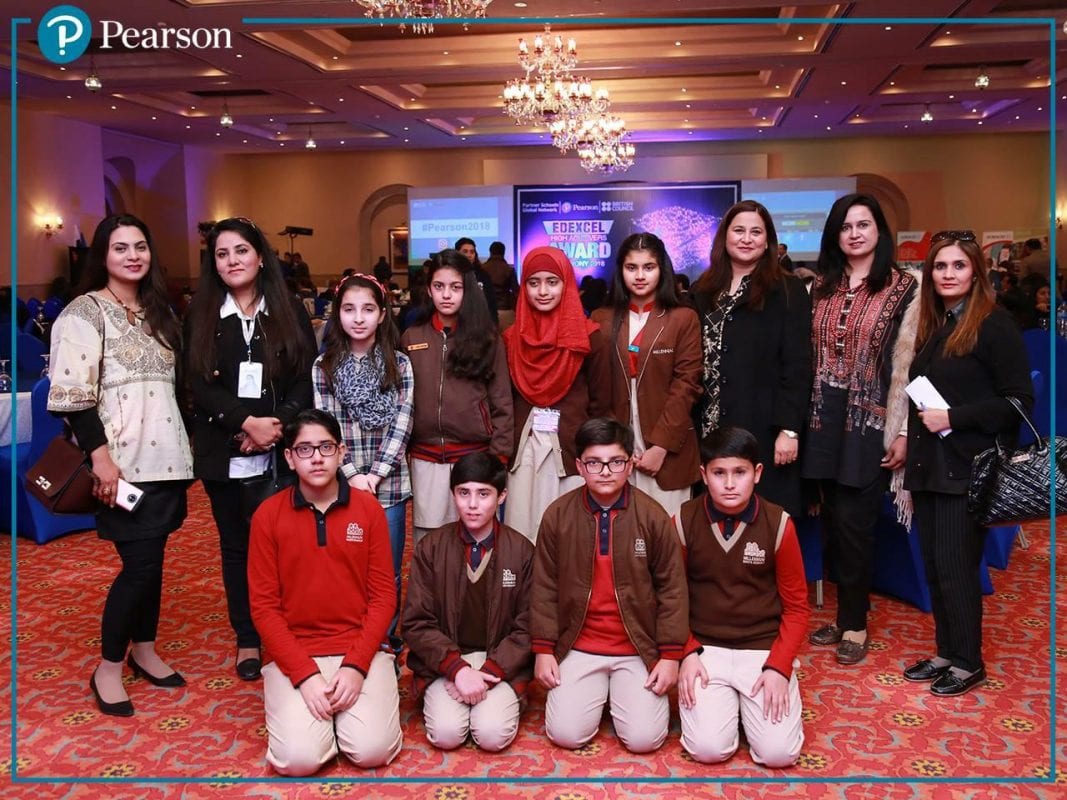 Our worthy and visionary Director Academics, Ma'am Erum Atif, along with her dedicated team of DQCA marked this success by facilitating our Schools with their unconditional support and guidance.
We congratulate Dua Imran and her parents for the terrific milestone achieved and wish for her to out shine and stand tall in her future endeavors, continuing to brighten the name of Roots Millennium Schools.
Principal
Roots Millennium Schools
Greenpark Campus
Rawalpindi