Millennials Bring First Prize Home Competing In Pakistan's Largest Robotics Contest!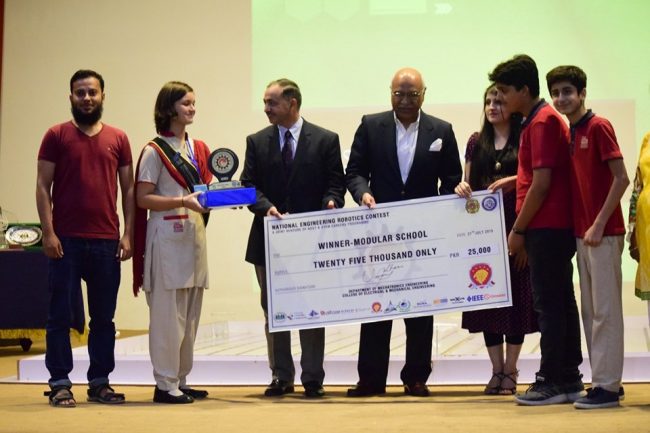 Roots Millennium Schools aims to be bring out the best in a child mentally, Intellectually, Physically, academically and culturally while preparing them to meet the global challenges through advancement in the school curriculum. So rolling over the last stone of Technology The Millennium Schools is synonymous with its STEM- Robotics program for students of age 8 till 14 years. Young learners at the Millennium School begin uncovering the world of Robotics through activities and programming solutions. Middle Year School students dive deeper into the Robotics realm while building their own machines. The STEM- Robotics strengthens the cognitive development of a child while focusing on the key academic elements of Science, Technology, Engineering and Mathematics. The STEM- Robotics Curriculum at the Millennium Schools is comprehensive and designed to be age appropriate.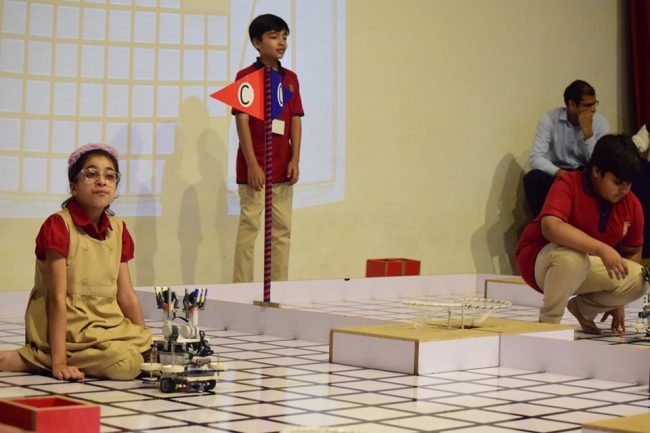 Students from Roots Millennium Schools Wahid and One World Campus Islamabad participated in NERC National Engineering Robotics Contest, 2019. The biggest 4 days Robotics contest in the country with seven different categories had participation from 52 schools with 182 teams which played 280 matches concluded at NUST College of Electrical & Mechanical Engineering (E&ME) Rawalpindi on Saturday 25th July, 2019. 47 teams from different private schools were registered in the Modular School Category of NERC 2019 Robotics Competition. The Proud Millennials Mariam Jaffar, Bilal Sammad and Sameer Khan under the guidance and patronage of their Robotics Instructors Sir Khizer Feroz and Noreen Sultan made it to the final round and clinched first position by winning the NERC 2019 in Modular School Category Robotics competition. The proud Millennials were awarded with a Cash prize of Rs. 25000 along with Robotics Kit and a Shield.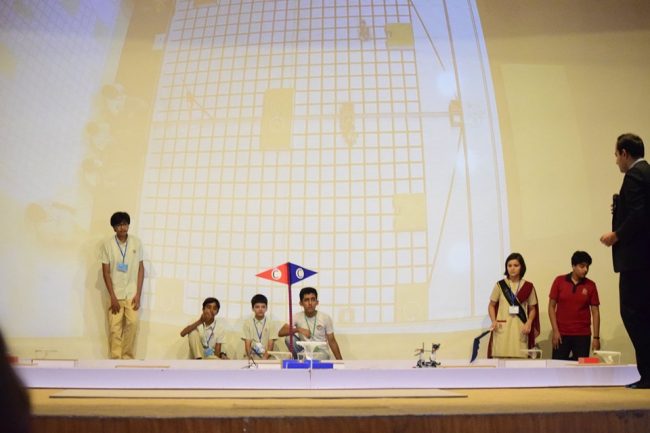 Manager Foreign Languages, Robotics and STEM programme.
Head Office, Millennium Education.