The RMC Mentorship Programme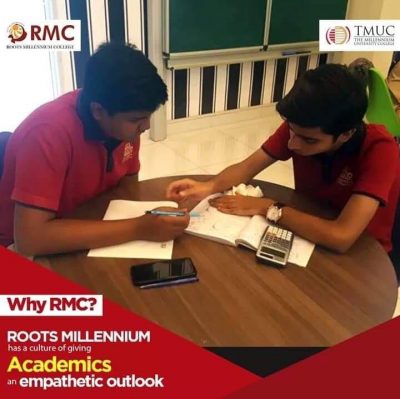 The RMC Mentorship programme was initiated by the Academics Department at Roots Millennium College – Karachi in October, 2018. This programme was put in place to help the academically struggling students by clarifying their concepts at a one on one basis.
A mentor is a student who can handle many of the same tasks as teachers. A mentor is a link between the teacher and the student. They have the capability of teaching small group or individual students, work with students in laboratories, grade papers/projects or work directly for a teacher.
Mentors for the academic term 2018-2019 were selected mutually by the consent of the subject teachers, Principal and the Academic Coordinator. Those students who maintained minimum score of 70% in October tests and those who maintained the attendance of 95% were eligible to apply for the programme. All mentors were required to give 4 hours to the mentees. While selecting the mentors, the following criteria were taken into consideration:
Subject knowledge: The mentor is up to date with the syllabus and knowledge about the topics which have been covered in class and are required for the Cambridge Assessment International Examinations (CAIEs).
Communication skills: The mentor is able to communicate clearly, develop interesting examples and listen carefully to the mentees when they ask questions.
Availability and accessibility: The mentor has a friendly attitude and is available whenever the students need help with the subject.
Punctuality and regularity: A good mentor is expected to maintain regular, positive interaction with the teacher by providing own and the mentees feedback about the course to the teacher.
Organization: Anticipate ways in which the mentorship program can run smoothly which is for the betterment of the mentor and the mentee.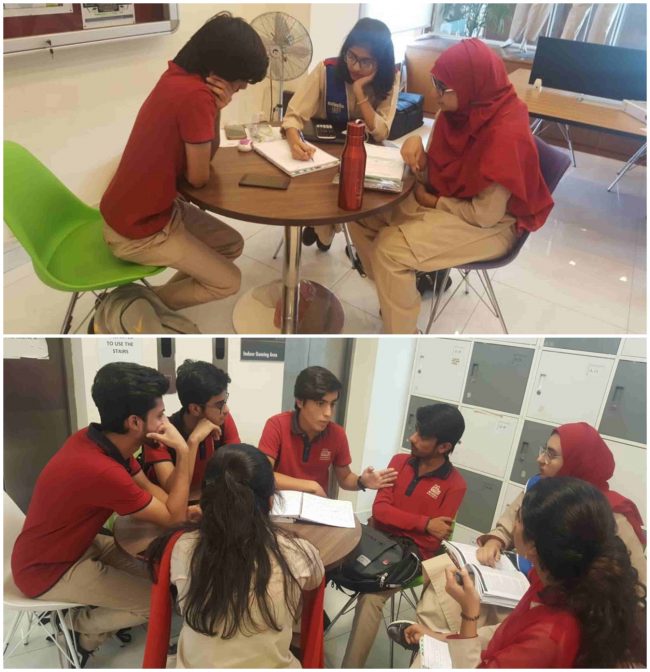 A total of 14 mentors were selected for the mentorship programme. All of these mentors conducted regular classes (4 hours per week) on one on one basis or in small groups. Through this, we benefit in the following ways.
Clarification of concepts: Reinforcement of the concepts taught in class and also focus on the areas which are a point of concern for the student. Not only for the mentee but also for the mentor.
Past paper practice: Past paper practice is a key to a good grade. These sessions also focused on additional past paper practice which helps to boost the grade of the students.
An improved grade: Reinforcement, additional practice and constant revision eventually leads to a good CAIE grade.
University placements: The letter from college stating that the student is a mentor definitely gives an edge to the university application process.
At RMC, we observed that the mentorship programme worked really well for the academically struggling students. The aim of the Academic Department is to churn out good CAIE results. We will continue with this program for the years to come.
THE MENTORS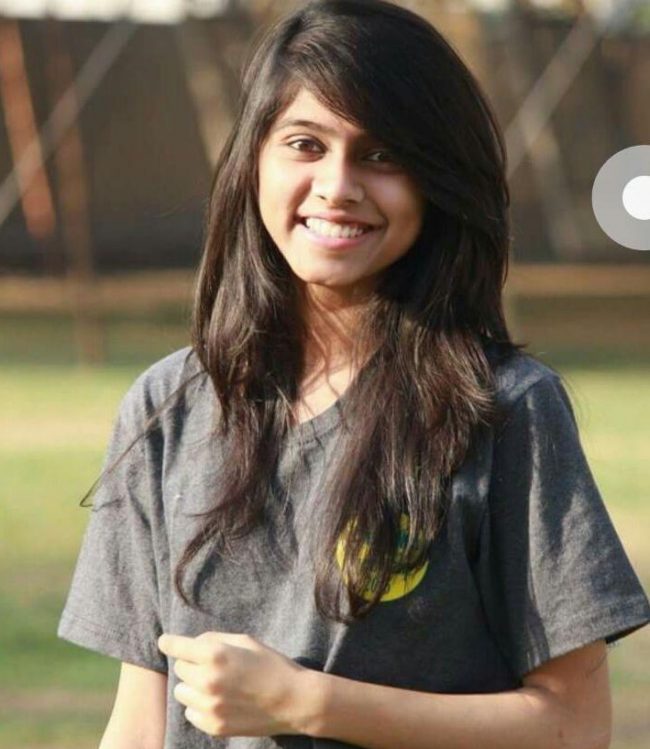 ALIZA RAFIQ 
CLASS OF 2019
"As Albert Einstein said, 'If you can't explain it simply, you don't understand it well enough'. By being a mentor of physics, I had the opportunity to practice the words of Albert Einstein. Mentorship program not only benefited the students struggling with A levels physics but it also benefited me personally to clear my core concepts of AS physics and maintain that understanding while studying A level physics. I tried explaining the concepts by connecting them to real life and this enabled me to better understand and teach the concepts. I personally think that the mentorship program was an effective initiative which is highly encouraged by me and other students as well."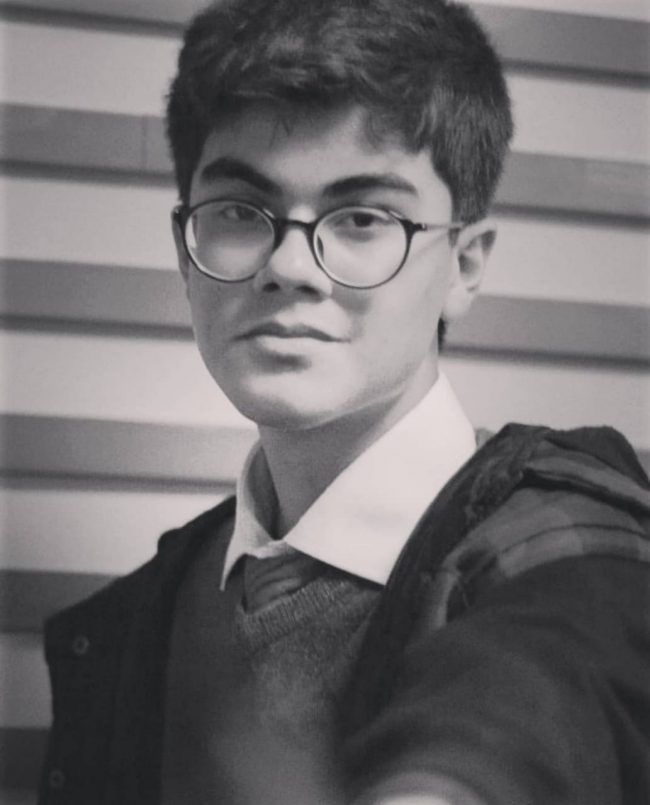 TALAL SHARJEEL 
CLASS OF 2019
"My name is Talal Sharjeel and I'm 18 years old. Life for teens is hard, demanding and challenging. Even though we want our focus to be on academics during the short span of A levels it's hard because nowadays distractions are on their peak. So as a result MOST can't perform well in the exam. I know most of you think one grade can't decide your future, but I'm afraid so in A levels it can. An A and a B in A levels can get you to good places. I know everyone tries, but that's not enough. So in October of 2018, our beloved academic coordinator Ma'am Sassi initiated the mentorship program to help students maintain an academic excellency. I am part of that program helping students with Biology and chemistry and you know it's worth it because you get to help students and it has fruitful returns. This program also helped me with my university applications and the universities I applied to in Europe were very pleased to see this on my resume. So Thank you, Ma'am Sassi and Thank you, RMC."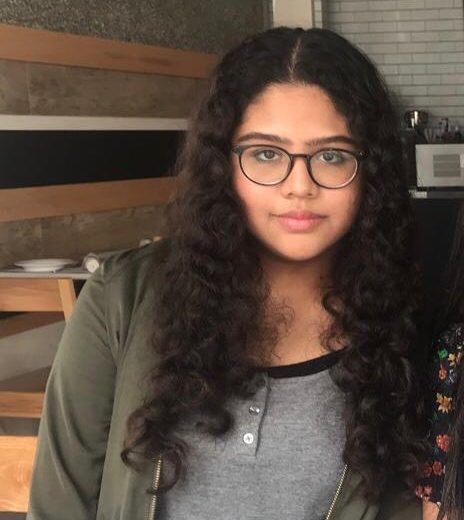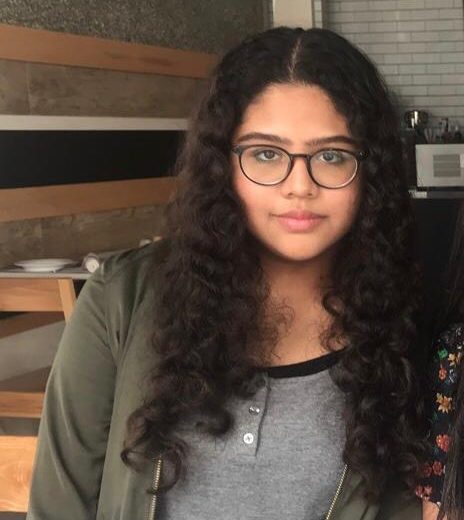 SHEHZIL BANDUKDA 
CLASS OF 2020
"Being a Math TA for the Mentorship program enabled me to help my peers in areas where they were struggling or concepts they were unable to grasp in class, and simultaneously allowed me to revise concepts as well."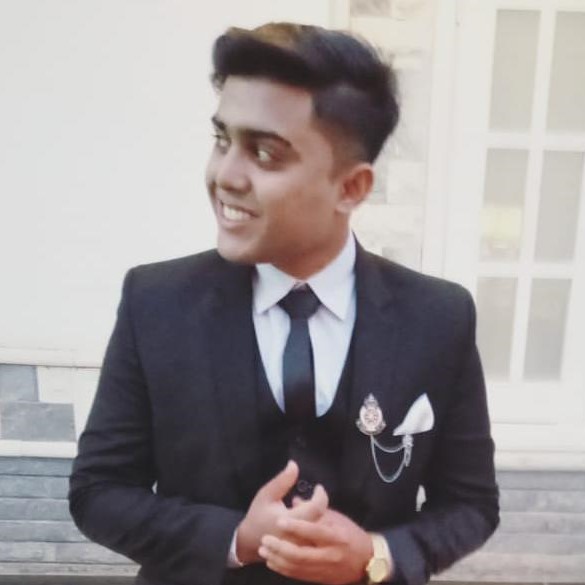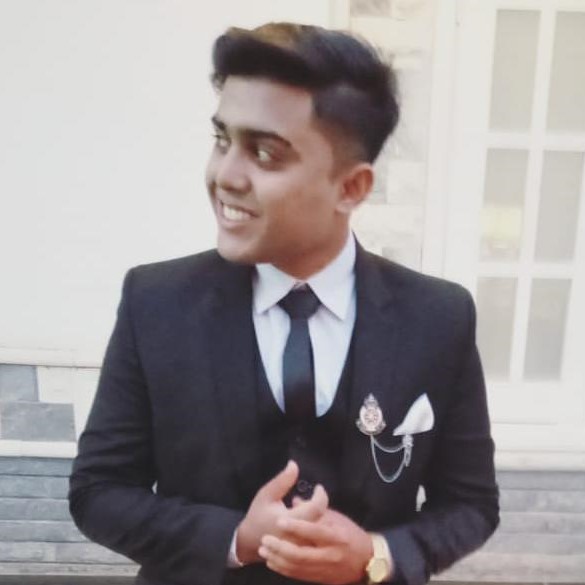 ADEEN KHAN
CLASS OF 2020
"Being a mentor for AS level Mathematics, it was truly an eye opening experience for a person like me. By being a mentor, I benefited in many ways. For instance, it helped me understand the subject clearly and deeply, it gave me the confidence to attain good marks in that particular subject and the best part, by being a mentor, I experienced the best feeling by helping my fellow As level students attain good marks in their tests. They could ask me questions which they hesitated asking in front of the class and it was an honor to answer all of their queries. I would like to thank Roots for providing a platform like this to me, without the support of my teachers and staff I couldn't have accomplished this. So thankyou Roots for providing me such a mind-blowing experience."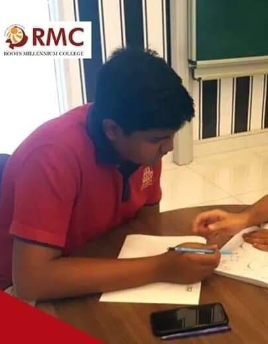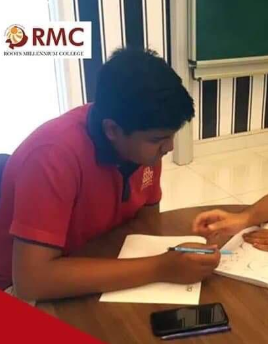 SHERWYN D'SOUZA
CLASS OF 2020
"The Mentorship program was one of the most innovative programs held at RMC. It was very beneficial not only for the students who required extra help but for the mentors too. I was the mentor for AS and A Level Mathematics. Mathematics is a type of subject where you will need all the help you can get. As I taught my fellow students and helped them out with their problems, all of my past and recent concepts were being revised and cleared out; and there goes the saying, "While we teach, we learn." I have to admit, there were also times where even I would get stuck at a question or two but together, my fellow students and I would manage to solve them. The Mentorship program not only helped students with their academics but was also a chance for students to become friends and socialize. All of this was possible thanks to Ma'am Sassi and her brilliant mind."
A – Level Academic Coordinator
Roots Millennium College
Karachi