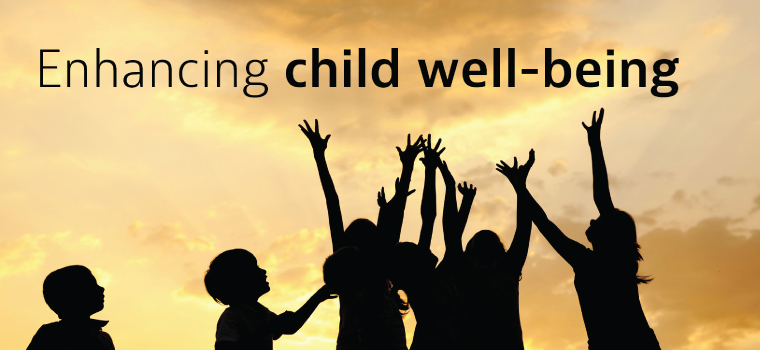 CHILDREN'S HEALTH AND WELL-BEING IN PAKISTAN
I'm 13. Have you ever thought that at just 13 years of age, you can improve someone's life, that you can change the world? I never thought so either.
It all started with the Global Social Leaders project, which gave me an opportunity to observe the problems faced by children in Lahore's rural areas with my own eyes. Living in a blessed environment we can't possibly feel the pain of these children, who work day and night to earn for their families but don't get the necessary resources a person needs to survive. Around 50 million Pakistanis lack access to sanitation facilities and of those 50 million people, 53000 children under the age of 5 die annually from diarrhea caused by poor health and sanitation. I mean, what did our kids do to deserve this kind of negligence?
"Just because a child's parents are poor or uneducated is no reason to deprive the child of basic human rights to health care, education and proper nutrition" – Marian Wright Edelman
Now, the year 2020 did not reach our high expectations, did it? We all know that we are stuck in quarantine due to the risk of getting COVID-19; a virus that has, unfortunately, caused a lot of deaths. Now, this is not the only way how the pandemic affected millions of lives. The number of children without access to their basic rights; health, nutrition, education, and sanitation has increased by 15% since the start of the pandemic.
During these tough times, everywhere I look I see an advertisement conveying an important message of washing hands at least every half an hour but what people don't realize is that not everyone in our country has clean water or soap to simply wash their hands.
Coming to know about this, my teammates and I were motivated to do something for these children. Collaborating with an organization, we decided to set up two handwashing stations powered by solar panels in an underprivileged area, having about a hundred houses, ensuring a free-flowing water supply without worrying about the wastage of water. Now each child in those 100 houses can wash their hands whenever they want.
We need Pakistan to be a place where there is equal access to health and sanitation for all kids no matter their race, gender, or ethnic group, and this aim can only be achieved if every citizen of this country takes an action, even if it is a small one. We can't blame the government for everything as we are a part of this nation, this community and as fellow Pakistanis, it's our duty to help those in need. Who said that you need to start a protest every time you want to make a change? It doesn't
matter how you help, whether it is by donating some money, helping them emotionally, or even doing something like teaching them at home. Remember a small action can bring a big change to someone's life.
I'm 13, and with the help of my friends, I changed the world