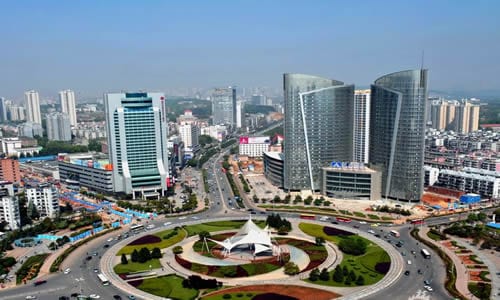 My Family Trip to Wuhan
My name is Abdul Basit Khan and I live in Islamabad. I always wanted to visit Wuhan and wanted to go to the parks, museums, rivers, zoos situated there. One day, my parents told me that we were going to Wuhan for a family trip. I was very excited because I have never been in Wuhan nor travelled on an aeroplane. This happened before the Corona Pandemic. We packed our items and started our journey the very next morning.
My father drove us to the airport and we sat on the plane. It took off after some time. I was relishing my first International air travel. I was very excited when the plane was flying in and over the clouds. I saw many houses that looked like miniature art from above there. The plane took around ten hours and eventually we arrive at Wuhan airport. The Chinese looks very similar in appearance and it was hard for me to differentiate. We went to a hotel near the airport. I prepared a plan and marked some special places in the city to visit. The most delightful places in the city are Heping Park, Yangtze River, Wuhan Zoo, and the Polar Ocean.
The next day, I visited the Heping park with my family. I sat on the roller coasters there. It was a unique experience though full of screams. Then, I visited the jumping castles, water ride, theater and more.
The following day, we went to Yangtze river. I learned to swim in the cold water there. After passing some time there, we headed towards our next destination, the Wuhan Zoo. The Zoo has 300 types of animal species. I saw a variety including the pandas, tigers, lions, as well as lynx. The zoo was very large and we spent the whole day there.
On the very last day of our trip, we went to the Wuhan Polar Ocean. It is my favorite place as such parks are not available in Pakistan. There were six breeds of penguins including the emperor penguin. The park didn't only have sea creatures but also had talent shows of talking dogs, lions jumping through fire hoops and many more.
Sadly, we had to return to our home Islamabad but I had a fabulous experience and I will remember and cherish it forever.