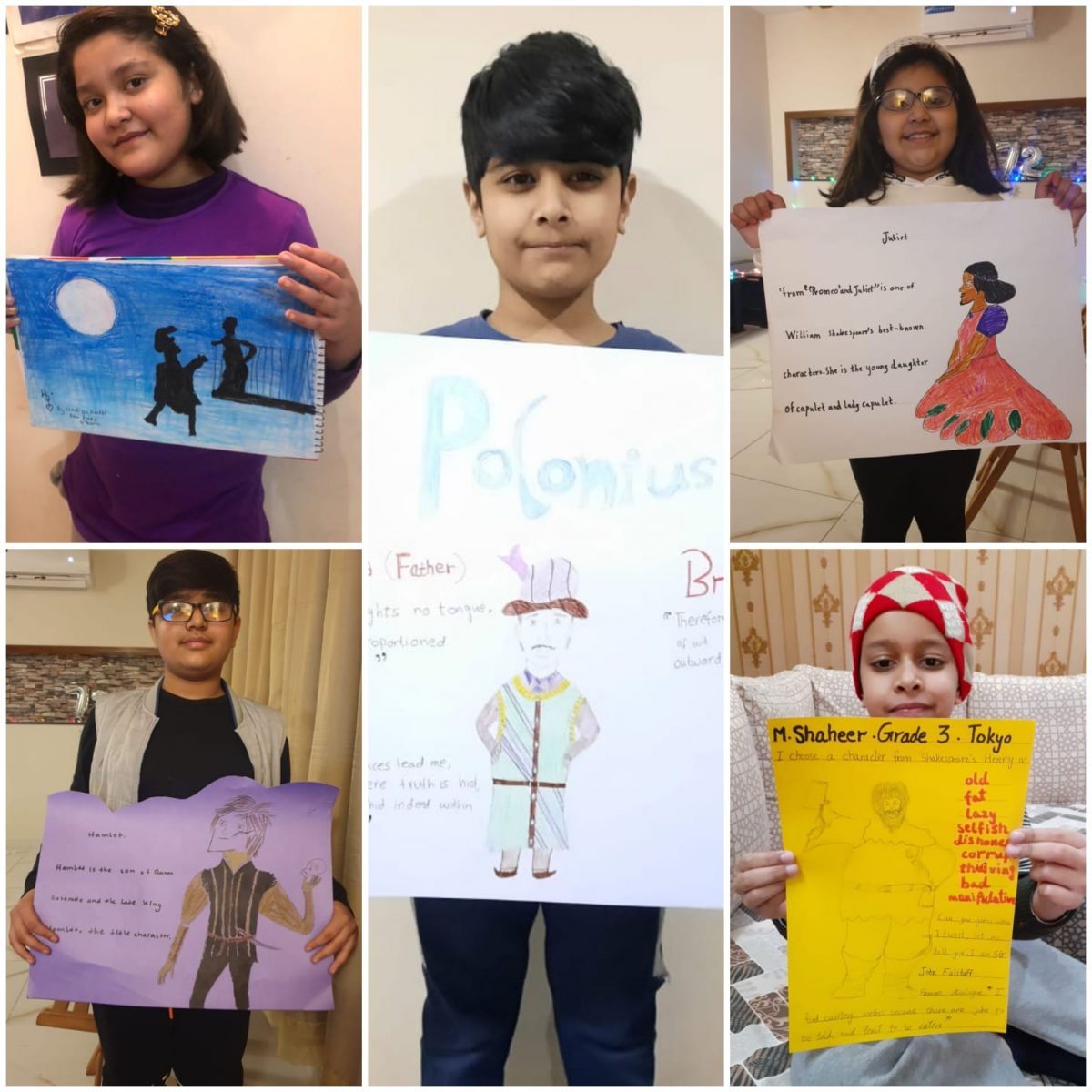 Shakespeare Drama Character Online Fest
The Millennium Education is always promoting and harnessing the young exuberant talents of our Millennials. Shakespeare Drama Character Online Fest was organized by the school Drama and Art Club in Hayatabad Campus on Jan 30th, 2021 Peshawar. The initiative was taken to promote art and theatre and bring out the hidden talents in the learners.
The theme of the Online Drama Fest was Shakespeare Plays which was aimed at developing a greater understanding and appreciation of the work of one of the greatest writers of all times.
Learners from grades I till VIII acted individually and in groups on scenes from Macbeth, Merchant of Venice, Hamlet, and other famous plays of Shakespeare to name a few.
Learners were dressed impeccably in costumes that truly depicted the character and gave moving performances that were full of emotions.
The scenes from Shakespeare's plays explored the themes of power, prejudice, love, truthfulness, comedy, and battle scene. The Drama Fest was a great success as it lit the spirit of competition and inculcated the importance of arts and theatre among our learners
Manager Corporate Communications & Outreach
Department of Communications, Marketing & Outreach | DCMO