MYP Millennials Shine At The Panda Challenge, 2019!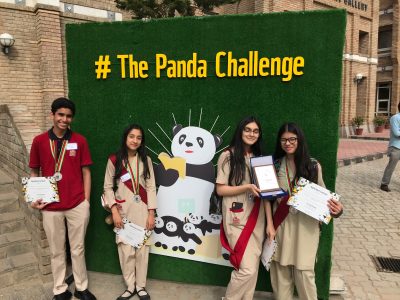 The World Wide Fund for Nature (WWF), Pakistan, hosted the first ever 'Panda Challenge' on the 30th of April, 2018, during which our team of millennials participated very devotedly and outshone by exhibiting outstanding diplomacy and advocacy skills and bagging the 2nd prize in the debates category. Our students of MYP 1 and 2, Syed Baasil, Ayema Najam, Duaa Zahid and Aimen Hassan, competed against other schools in the region and breezed through to the final round with the highest score where they competed against the motion 'Climate change is the greatest threat to mankind.'
The students had been preparing for weeks and had shown great commitment to research, fueled by curiosity, dedication and a desire to bring a positive change in the world. Needless to say, the students exhibited prolific communication and teamwork skills!
Moreover, Iha Brohi of MYP 1 presented a compelling speech on 'Global Warming: The issue at hand.' The young environmental enthusiast spoke assertively and encouraged the audience to contemplate urgently on the adverse climatic conditions that the earth is experiencing.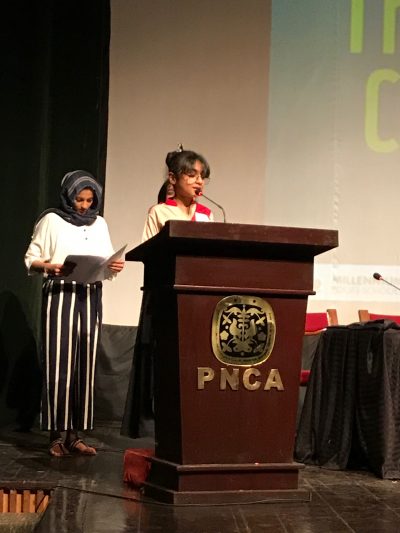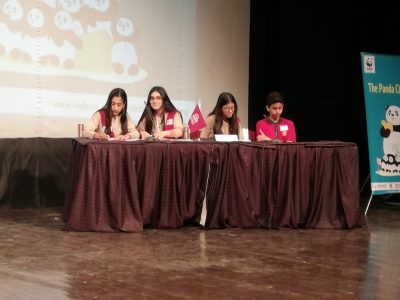 Creativity Activity Service (CAS) Coordinator IB MYP