'Cancer Awareness Week' Diligently Conducted By The MYP Millennials!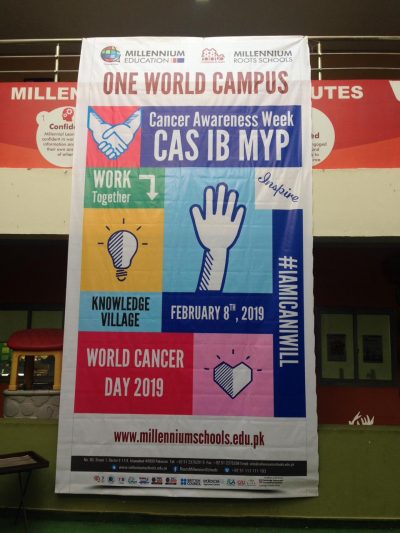 From the 4th till 8th of February, 2019, a 'Cancer Awareness Week' was diligently organized by our very own millennials under the Creativity Activity & Service (CAS) initiative on the premises of the IB World School, E-11. Throughout the week, the students of MYP 1,2 & 3 scrupulously conducted a campaign on the campus to educate their fellow peers about the deadly epidemic of cancer along with its diverse aspects.
The 'Cancer Awareness Week' was concluded with the 'Knowledge Village', where the students showcased a marvelous exhibit of the different types of cancers. The students, presenting as young scientists and advocates, meticulously briefed the esteemed chief guests, teachers, dignitaries from the head-office as well as their fellow millennials, on the prevalence and prevention of cancer in Pakistan.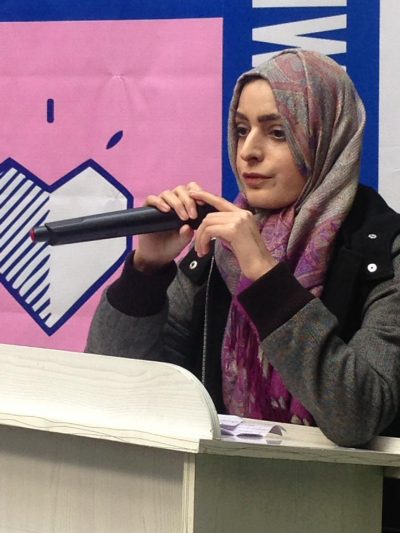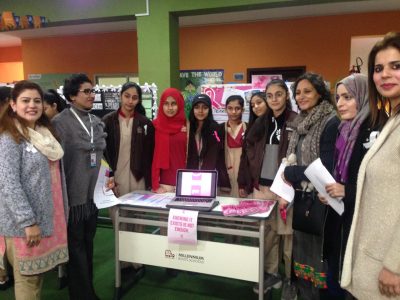 The students also invited specific survivors to grace the event with their enlightening presence. Their words were indeed very inspiring and shall forever echo in the hallways of the One World Campus! The 'Knowledge Village' concluded with a visit to Quaid-I-Azam International Hospital where our students were briefed by oncologists and researchers on the various types of cancer via an interactive session. Most of all, the millenials extended their heartfelt support to cancer patients.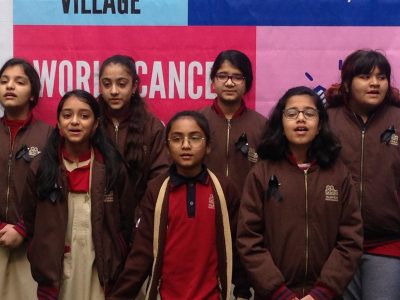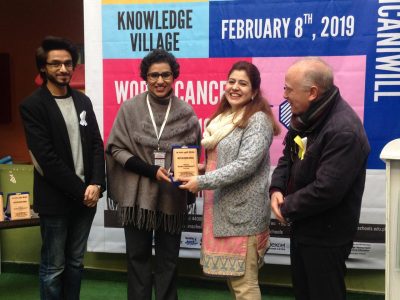 The salient feature of the event was the students' use of their innate resources such as creativity, reflection and open-mindedness. This was wonderfully orchestrated through vibrant looking boards, over-brimming with insightful facts, research and colorful hand-made brochures. This further supported the process of their growth through honing the IB Learner's Profiles such as 'reflective, caring, thinkers, communicators and inquirers'.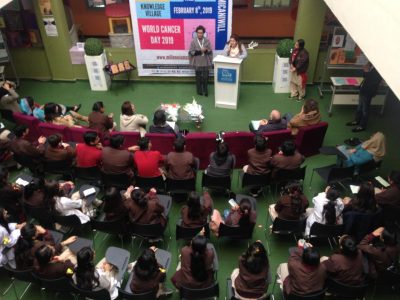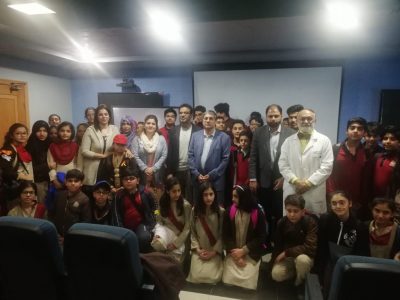 Creativity Activity Service (CAS) Coordinator IB MYP