The Best Things About My School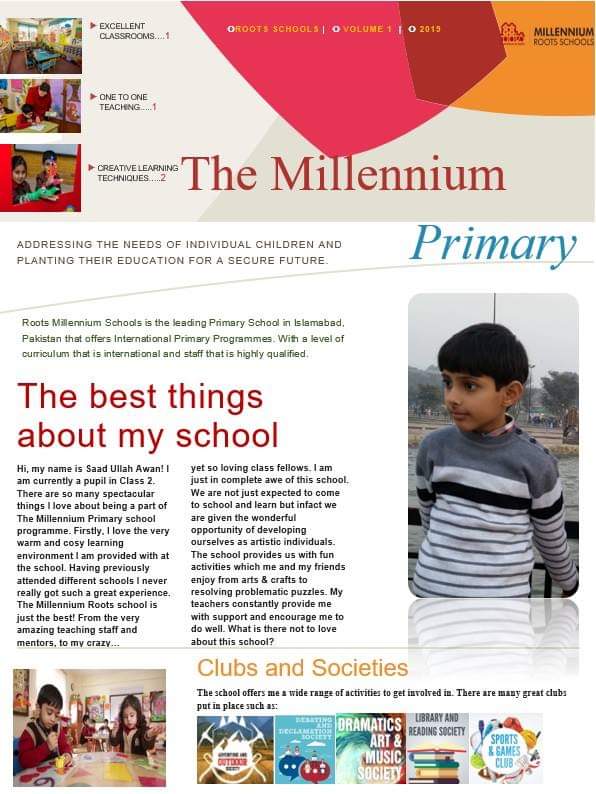 My name is Saad Ullah Awan and I am currently a pupil in class 2. There are so many spectacular things about my school. Firstly, I love the very warm and cosy learning environment. Roots Millennium Schools are just the best! From the very amazing teachers and mentors to my crazy class fellows, I am just in complete awe of my school. I am not just expected to come into school and learn but in fact, I am provided with the wonderful opportunity to develop myself as an artistic individual. The school has a lot of creative activities put in place to enhance my learning through fun means. I enjoy doing arts and crafts and resolving problematic puzzles. I am delightful to be a part of the Millennium schools.
What is there not to love about this school?