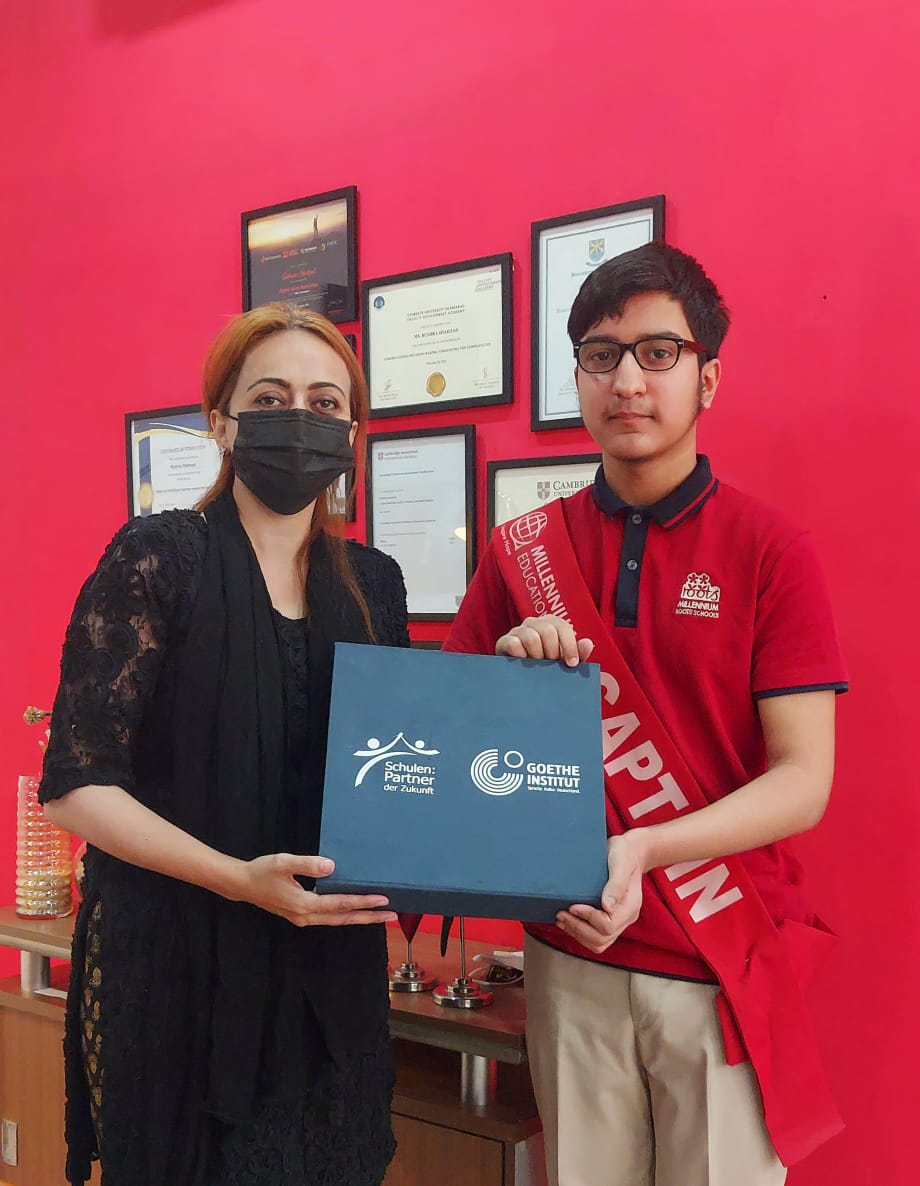 DIGITAL PASCH-YOUTH CAMP
Millennials, You Make Us Proud.
With immense pleasure, we announce that our millennials Raza Muhammad (Grade-8) received an appreciation gift from Digital Youth Camp Goethe Institute Germany. for a Project lesson in German with a focus on speaking /presenting & writing 200 words on a learning platform of the Goethe – Institute and in Live session via Zoom.