Microsoft Innovative Educator Expert (MIEE) -2020-2021
Global Leaders: 498 dedicated Teachers of TME have been selected as "Microsoft Innovative Educator Expert (MIEE) -2020-2021"
Learning never stops. Even during the time of such unprecedented global crises, TME is devoted to ensuring academic excellence by the professional development of its teaching faculty through continuous training. A teacher`s continuous learning is parallel to the student`s growth and development; it is a never-ending process and considering the prevailing circumstances, familiarizing the teaching faculty with new technology and teaching them effective strategies that can empower them to integrate technology in their classrooms is the need of the hour.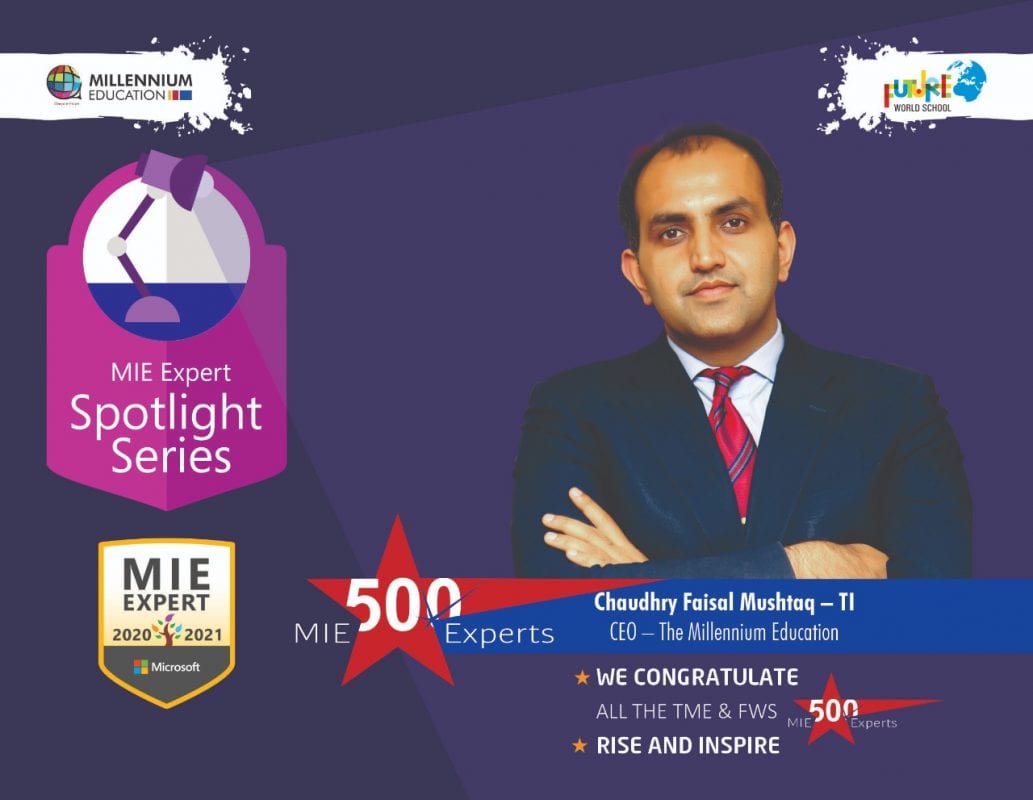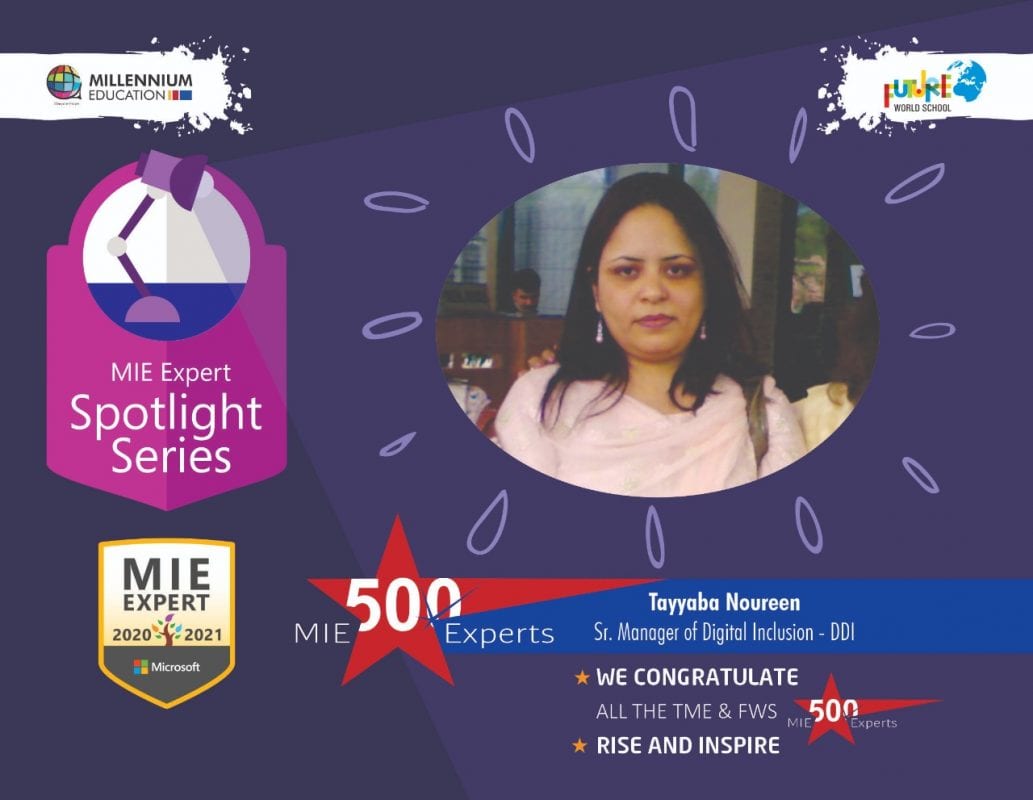 Our teachers, in fact, teachers across the globe are striving to find new and effective ways to engage their students. Each year, Microsoft selects innovative educator experts to share ideas, try new approaches and learn from each other through a global community dedicated to improving learners` outcomes through technology. Our 498 teachers under the leadership of our CEO Mr. Faisal Mushtaq and with the support of Ms. Tayyaba Noureen – Sr. Manager of Digital Inclusion – DDI have been selected as Microsoft Innovative Educator Experts (MIEE) -2020-2021. They have been recognized as global leaders in using technology to transform education.
Moreover, Ms. Tayyaba Noureen, Sr. Manager of Digital Inclusion -DDI has been recognized as a Microsoft Innovative Educator Fellow (MIE Fellow) for 2020-2021. The title of Microsoft Innovative Educator Fellow is awarded to a few selected Microsoft Educator Community Members for their demonstrated achievements and dedicated time spent with Microsoft and educators to transform classroom learning with innovative use of technology.To celebrate this outstanding achievement of the teachers, cake cutting ceremonies are being held at different campuses of TME nationwide. As the success of our teachers is directly proportional to our success!
| | | |
| --- | --- | --- |
| We learn and grow, we work and show – MIE Experts 2020-2021 Greenwich Campus. | Mayfair Team is cherishing the moment of their success. | One World MIE Experts with Director Ms. Sabina Zakir. |
We would like to extend our congratulations to all the teachers who have been selected as the MIE Expert 2020-2021 and we wish them good luck for their one year of engagement with Microsoft Education.
Communications and Outreach Office
Head Office -TME