Matrix – Digitalizing Millennials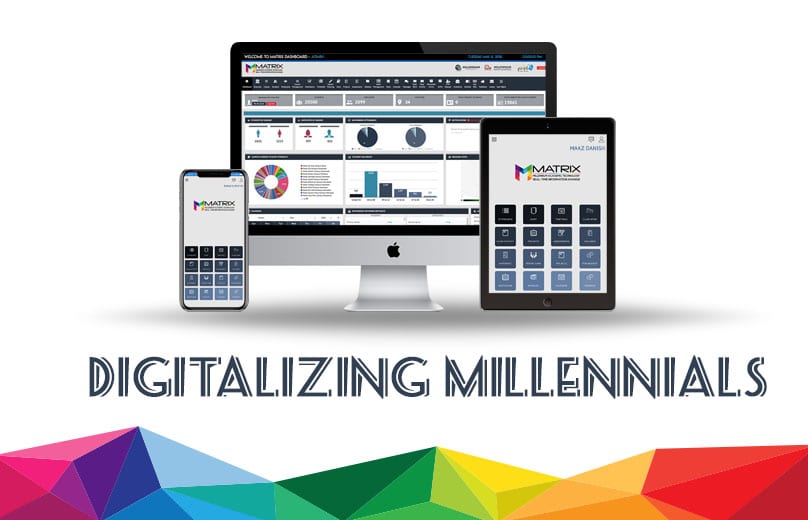 The Millennium Education is all set to go paperless!
From printing and stapling together tests and report cards, to filing forms and writing diaries, paperwork takes away a lot of time from teachers and the administration teams – time that could otherwise be spent establishing learners and working on larger academic ventures.
Last year, The Millennium Education introduced blended learning in its establishment, a Learning Management System called Matrix. This has largely helped the teachers and management save the time they spend on managing paperwork and chasing documents, and have more of it to focus on developing students, working with parents, and contributing to the school community. The learners however, feel less excited now that they can't skip a class test since "Main tou diary school main bhool aaya!" because the mamas now smirk and respond, "Meray paas Matrix ki App hai."
Through Matrix, TME has implemented LMS, giving parents full involvement and access to their child's progress and daily activities. The Matrix application communicates with the parent community on the go, regardless of their location, giving them an insight to their child's attendance, daily schedule and monthly syllabus. It is made convenient for parents to vocalize their concerns to teachers or the administration through online discussion and feedback on the App. This saves them from wasting the time and money they invest in waiting for a chance to get to the concerned teacher and waiting for their turn to converse.  The App sends push notifications containing invitations, result announcements and official circulars, making sure that nothing escapes the parents' notice. The complete date sheets for mid-terms and final exams is also dealt to parents through the LMS. Since TME is endlessly dedicated to saving paper, the generation of Report cards too, is now on Matrix!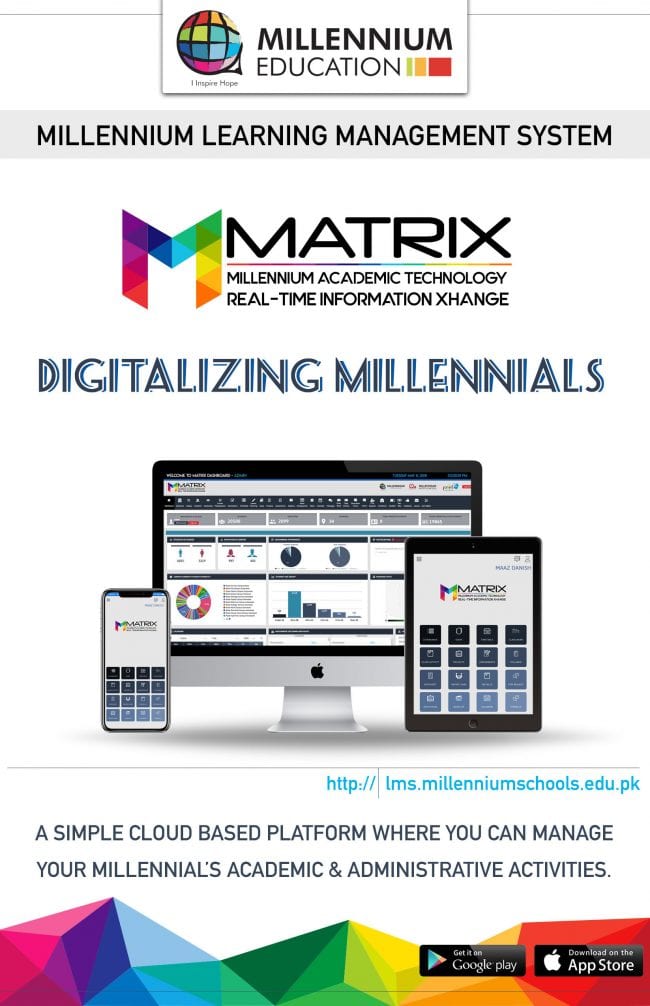 This initiative of turning to a cloud based repository has made it exceedingly easy for the teachers, administration and the parents to collaborate for the development of each learner and give the parent an instant channel to exchange any concerns with the teachers.
Very soon, our Millennials would no longer be able to use the excuse "My dog ate my homework," And the quick gossip call at the trash can while sharpening pencils will also come to a standstill as The Millennium Education plans to develop LMS for the students, turning classrooms into paperless societies and then one day, into paperless schools!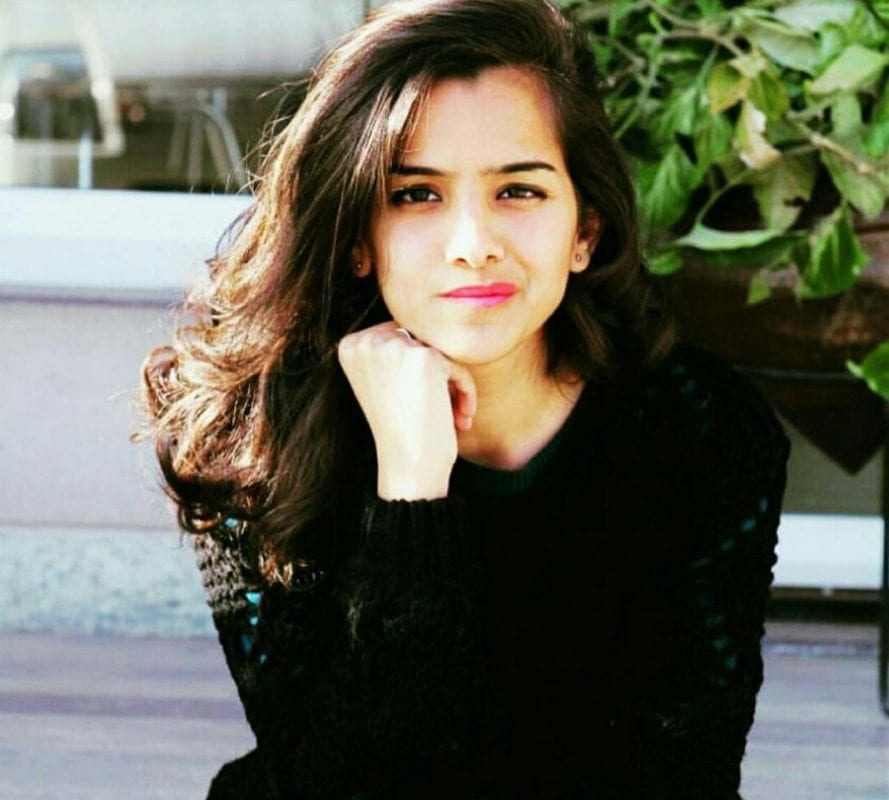 A writer by day and a reader by night. I make things less boring.
Digital Marketing Specialist
The Millennium Education