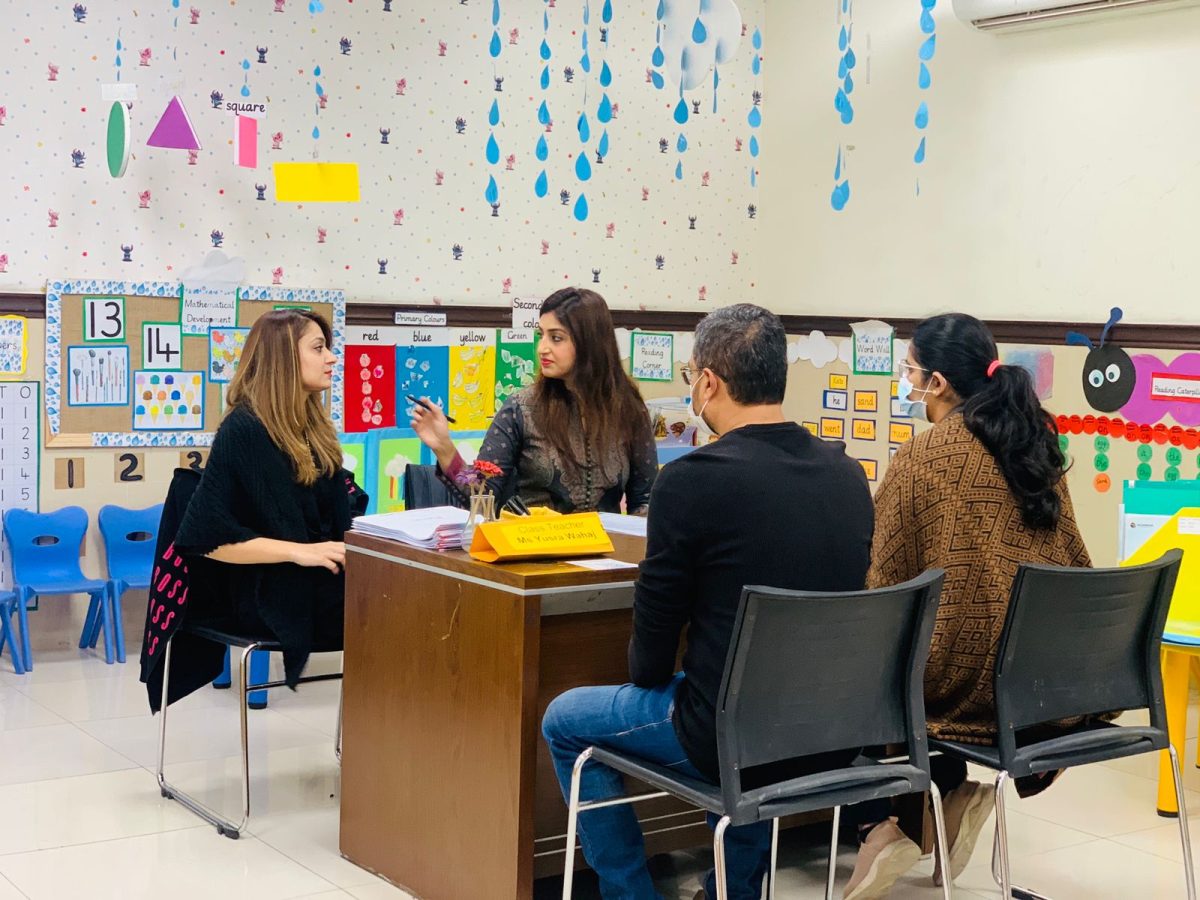 Parent Teacher Meeting Across The Millennium Education & Future World Schools and Colleges.
As the Mid Term Examinations for Academic Session 2021-22 culminated successfully, the year-end and winter was celebrated across all TME Schools with full zeal and zest. Learners were left for winter break with smiling faces and relaxed minds.
In January, when learners returned to school, The Millennium Education Group organized Parent Teacher Meetings across all the campuses to provide the parental community a platform to come and discuss their children`s academic progress. It was good to see a large number of parents attending the parent-teacher meetings.
TME believes that it is the collaborative efforts of teachers and parents which help and direct students towards greater academic achievements. Parents are the school`s essential partners in a child`s education as they know their child better than anyone else does.
With the help of information provided by parents, schools can design new innovative and effective teaching strategies and learning styles that will bring out the best in an individual child. It is our academic focus and personal attention to each learner that makes us distinct.
To recognize the achievements of learners and provide a welcoming ambiance, the schools were decorated with beautiful creatives on the theme of the academic year i.e., Visible Learning and Well Being.  TME Group has always believed in transparency which is ensured via Learning Management System (MATRIX) and a two-way open communication across TME & FWS campuses. Through, MATRIX parents can monitor their child`s progress through the year.
At PTM`s child progress was discussed in detail with parents and in view of that action plans were made to further enhance children`s experience at school pertaining to both academic and school life.
Furthermore, the learner's project and activities-based work was displayed in the school's corridor and hallways for parents. Excellent parental turnout was seen in all campuses of TME and FWS nationwide and parents expressed higher satisfaction.
TME believes that parental feedback plays a pivotal role in enhancing the teaching and learning strategies and for ensuring the children`s holistic learning. Therefore, the detailed parental feedback was first collected at the campus level and then an online feedback form was also shared with all the parents' community. The feedback collected from the campuses and via the online form is used to devise a corrective action plan.