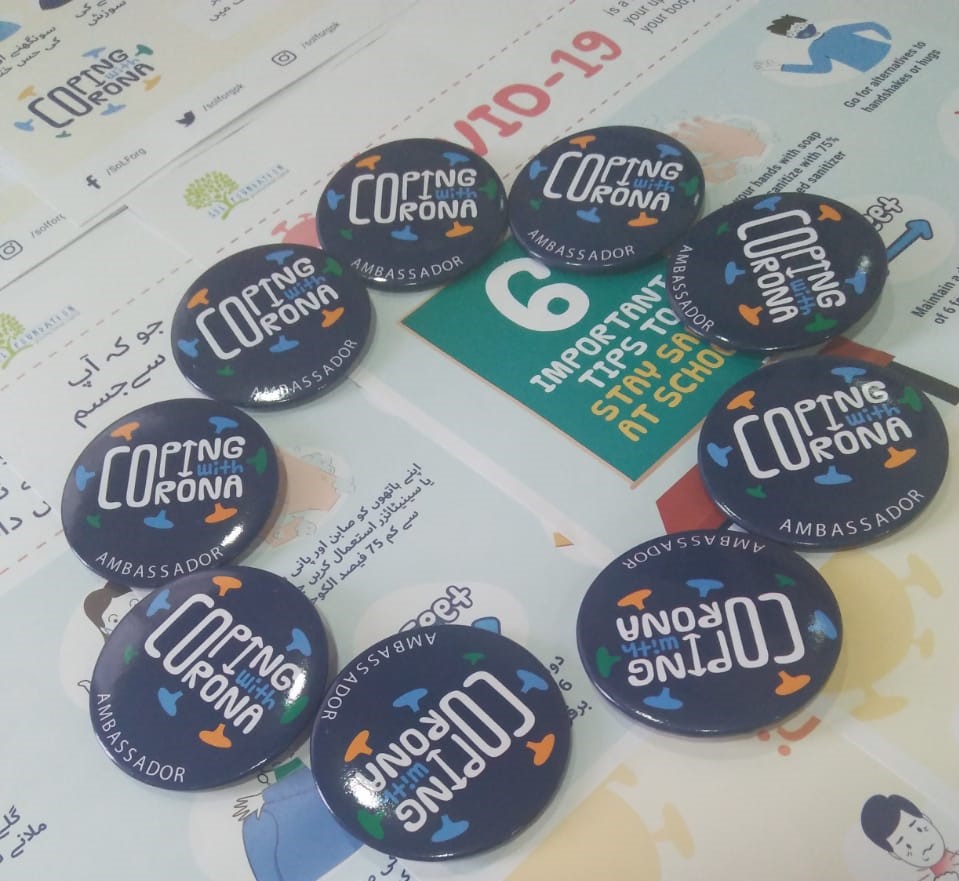 Copying with Corona Campaign: Adolescent Engagement Programme
We have been under distress and shock due to the COVID 19 pandemic, which is indeed unprecedented times in the history of humankind. It has not only taken the lives of millions of people but has also impacted the socio-economic status of many countries including Pakistan.
The only way to fight the COVID 19 virus is by curbing its spread through awareness. For the said reason, UNICEF in collaboration with the School of Leadership (SOL) launched an awareness pogramme, "Coping with Corona" for adolescent engagement.
Collaborative Efforts of UNICEF and School of Leadership
The objective of the programme was to create awareness on the prevention of corona through adolescents'' participation and to empower them towards resilience building.
As not only, the COVID 19 is causing physical illness, but also impacting the emotional and mental well-being of people. Awareness on curbing the spread of COVID and meanwhile ensuring mental and emotional wellbeing is pivotal at such times of global crises.
Coping With Corona Phase I: Millennials` Engagement as Ambassadors:
The Coping with Corona programme comprised of two phases. During Phase I, 70 students from different schools and colleges of The Millennium Education were selected as ambassadors which were engaged in a detailed training session about Corona and Mental Health and coping with these issues.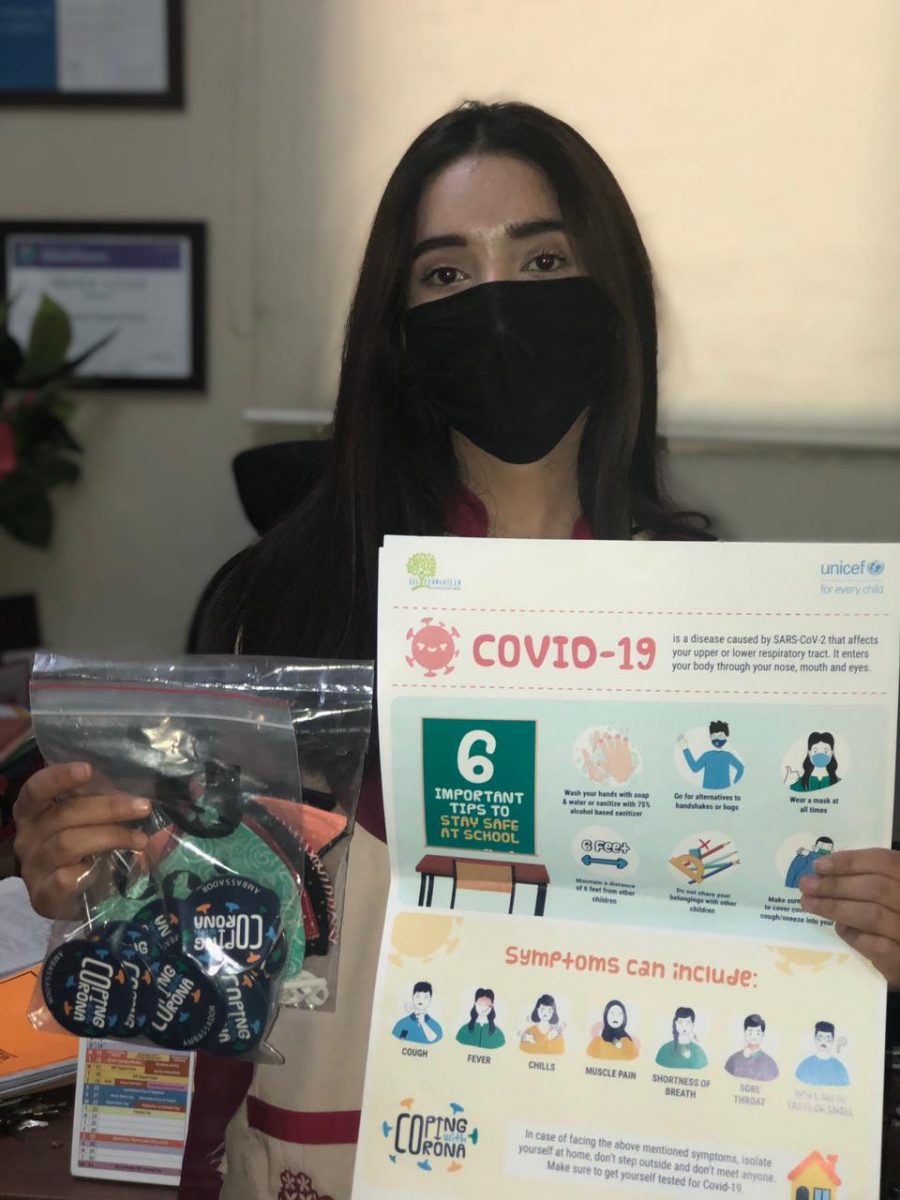 The Millennial students were provided with Masks, posters and badges. The learners carried out the project by educating people of the community and slum areas about the virus, symptoms and how to tackle the challenges being faced. Later, students submitted detailed reports and shared their experiences. The programme gave a hands-on experience to the learners to prevent negative behaviors including, abuse, violence, neglect and exploitation and promote mental health and wellbeing and their safe return to school.
Coping with Corona Phase II: Teacher`s Engagement
Whereas, Coping with Corona Programme phase II included teachers training and workshop by School of Leadership and UNICEF. The teachers also attended a detailed workshop about the basics of the virus, its prevention and the various aspects of the mental and emotional challenges that have emerged with the 'new normal' new ways of living.
Furthermore, the training session also entitled teachers and students on how to stay productive while working and studying from home and what are the authentic and credible sources for retrieving information about COVID -19.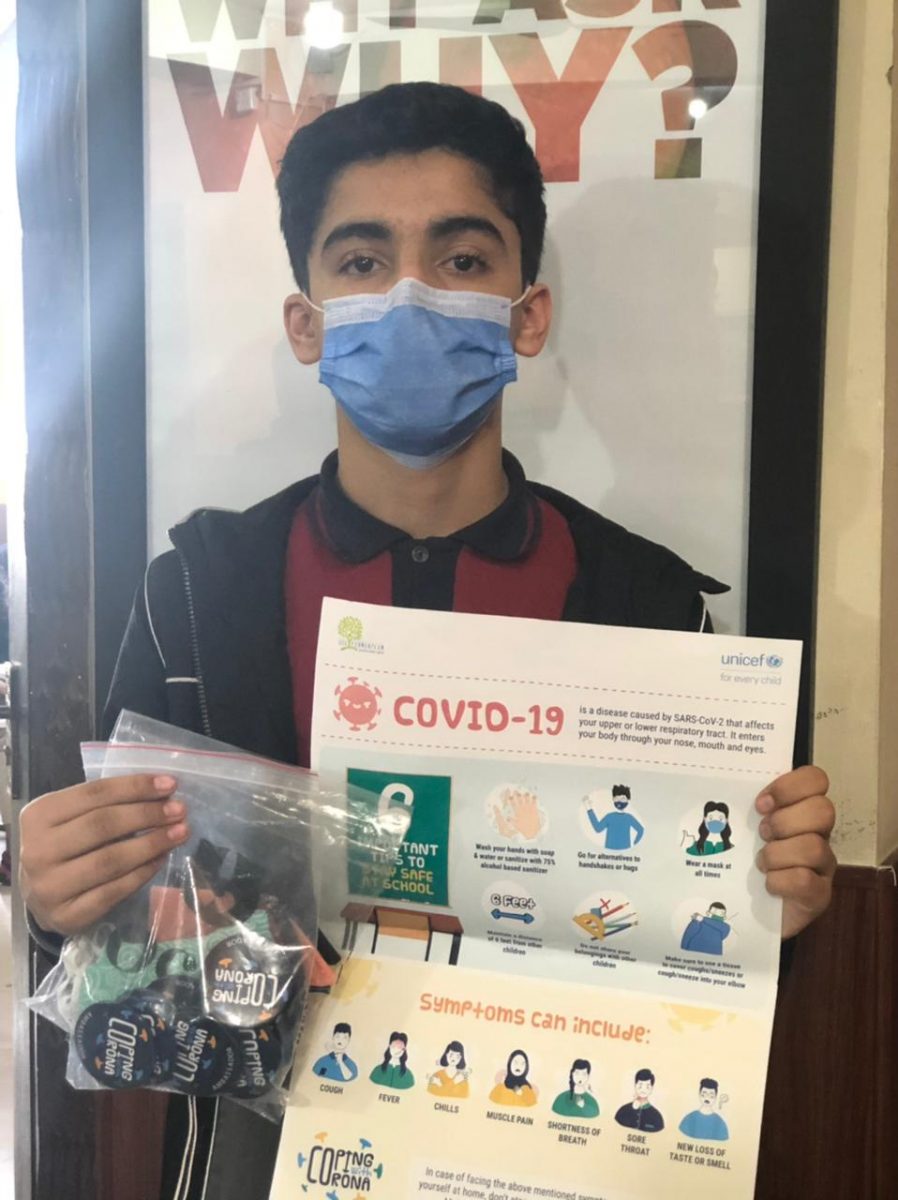 The teachers also received masks and posters and they conducted training sessions with students inside school/college and outside and helped in building resilience among the masses.
The programme was a huge success and greatly applauded by the school of leadership and UNICEF