How My School Transformed Me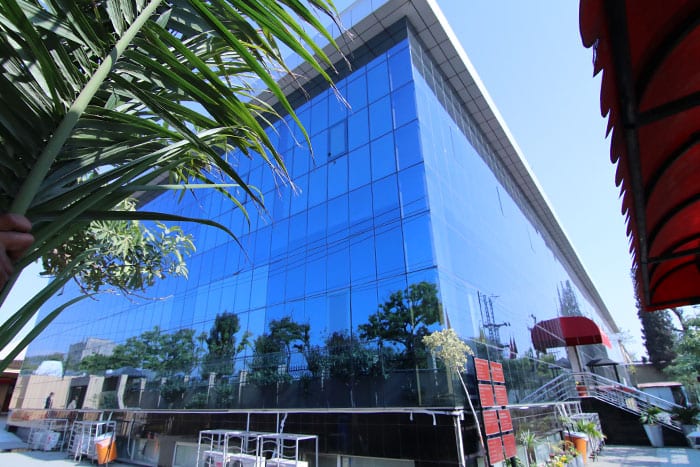 The best part of any educational institute according to my point of view is that you always get to learn something new about yourself. It is also a blessing to be in a place that not only refines your roots, shaping you through education in a mannerly professional personality but the thing what I suppose you can't actually achieve from any other institute apart from mine is that; you finally get to meet the best part of yourself. I can't help but wonder what life it would be if I wasn't blessed with 'Millennialism!'
Obviously, Millennialism being a system of educational grooming not only helps you meet your inner true self but; some discover their passion, some set their aims and goals, some finally gets a voice to be listened, some finally understand the-good-part of the stress whereas some find true friendship and some, above all, achieve all of these things.
I believe, with all my faith that this huge level of interest that I have developed in me in some particular subjects, especially those that use to make me scratch my head upon hearing "Mathematics, Physics, Chemistry and Computer Studies" this past couple of years is just because of the institute in which I learn. It's just not the change of environment that I so much admire since the day I joined this school but the way all of the instructors have taught and motivated me. I never thought I would fell in love with subjects that I earlier mentioned but now to be simply honest, this is all because of the way we are taught.
A couple years back, a part of me wanted so hard to be among one-of-the  good players in our common football team, but obviously the chances of getting close to this little part of my imagination was as much impossible for me as being selected in the selection trails before the first term. But then here I am, being thoroughly believed by my Physical Trainer, motivated on each and every single second since I joined Millennium, surprisingly, an unexpected gift of my life, I am now a player of this team!
It is not always the capabilities that make the best of you, emphasis obviously on the word "ALWAYS", but sometimes the cause of your unbelievable transformation is the output of that miraculous environment polishing you, lending you enough time so that you can finally fly in this world full of challenges. Therefore, I would always be in debt of my institute for the change I feel in myself as now I can proudly admit that materialism lives outside the lines of my reality!
IGCSE-I
Emaar Campus
Islamabad