Shining Spotlight On The First Outgoing Batch Of Millennium College!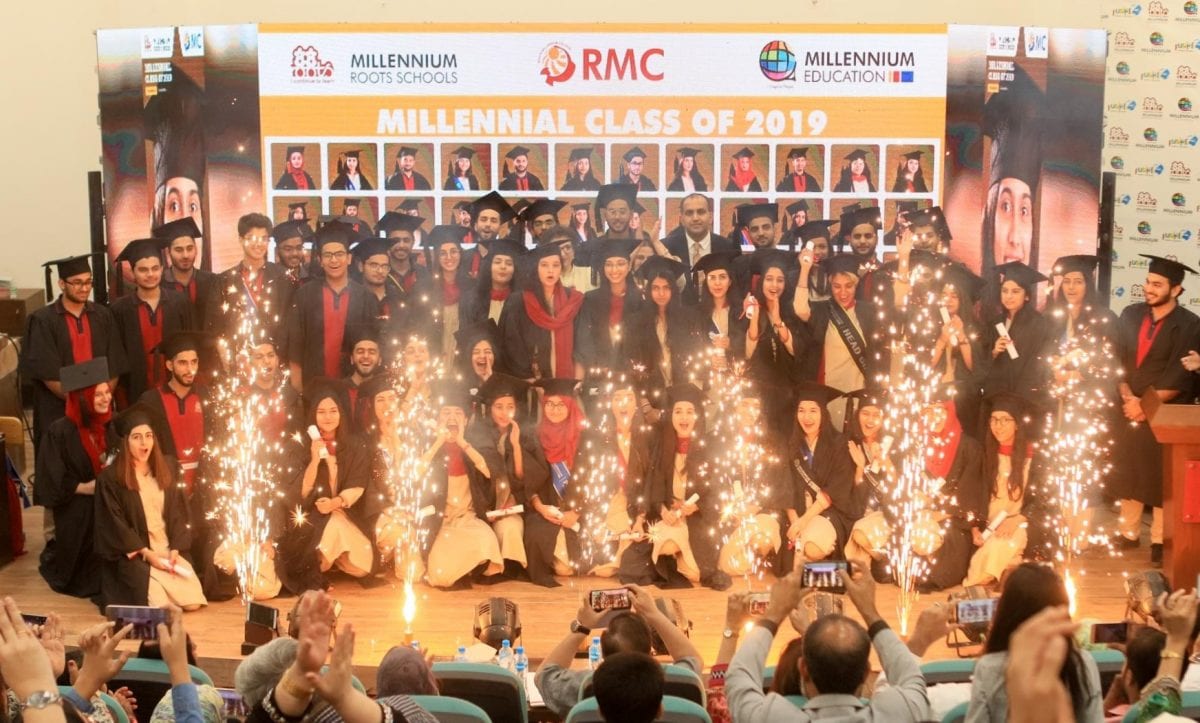 Graduation day is the most momentous day of every student's life. April 18th, 2019 marked this event for Millennium College, Karachi. The day was full of excitement and spark as the first graduating batch of Millennium College, Karachi donned their graduation gowns and caps. The ceremony was graced by presence of the worthy CEO, Sir Faisal Mushtaq TI. The day went on enveloped in all kinds of emotions, attended by students, parents, teachers, college admin and the management.
The ceremony was held in Future World School, Bahria Town – Karachi, far from the city. The long, fun-filled ride from the Clifton Campus to Bahria Town Campus had even grown ups all jittery and jumping in their seats with excitement. The peace and scenic view of Bahria town was so relaxing for our guests that every sip of coffee was savoured.
The agitation was in the air, the grace of wearing black gowns, the students buzzing as they thought of their accomplishments throughout college. The energy was contagious. Graduation speeches by the students to honor their teachers, counselors, and parents had everyone teary eyed and full of pride.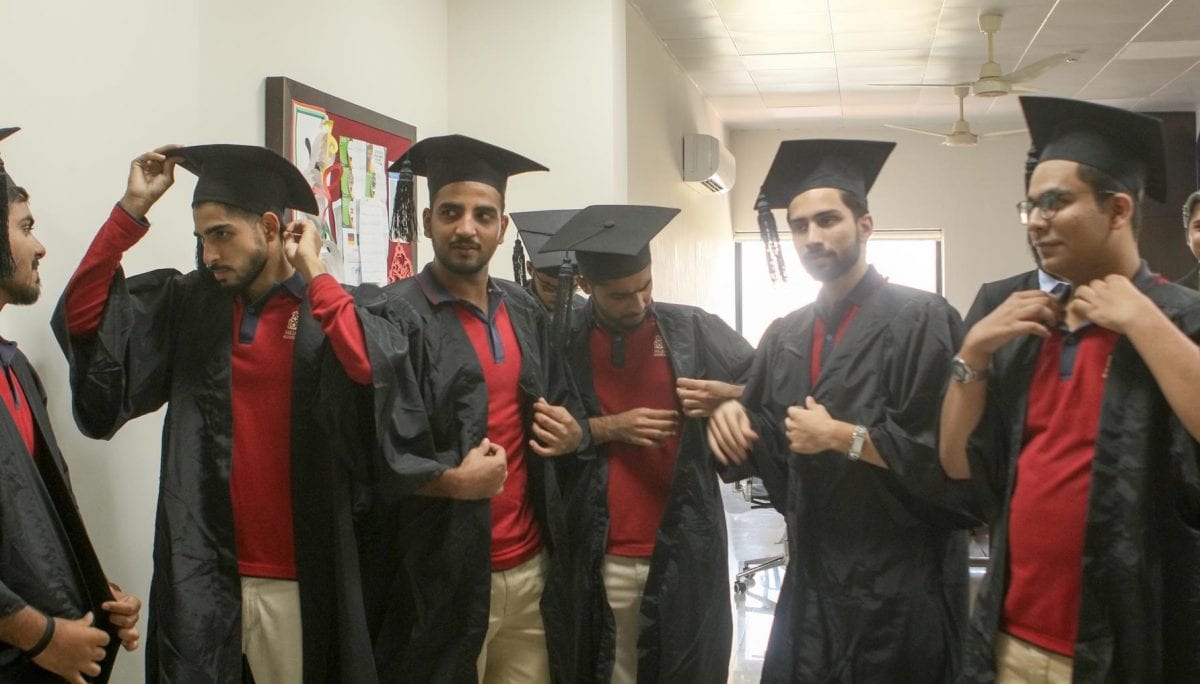 While some graduates took turns for official pictures, others posed for social media and took pictures of their own – surrounded by thrill and delight, cherishing the moment.