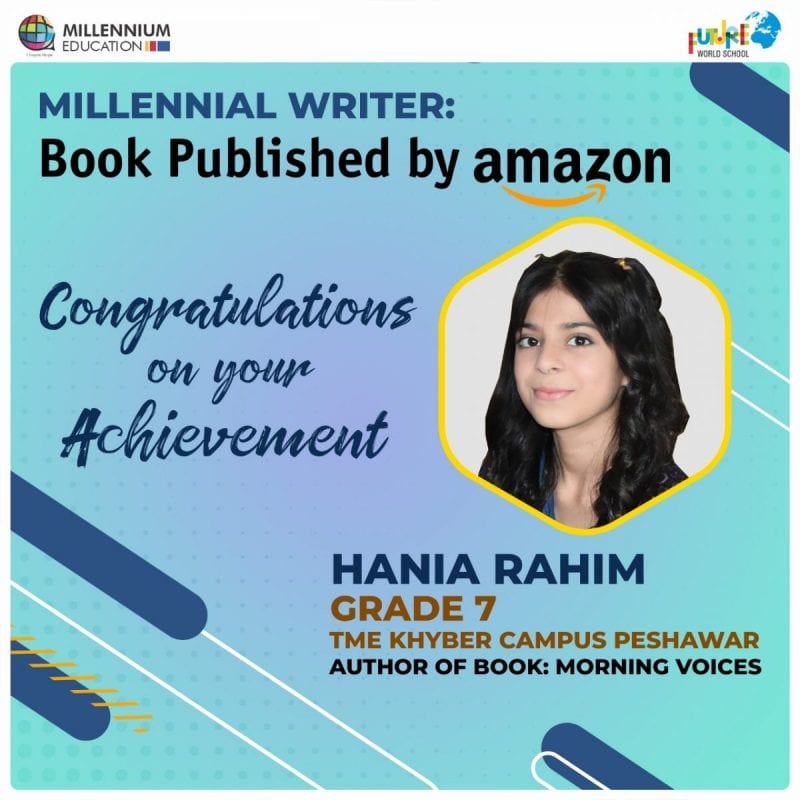 Millennial Writer – Hania Rahim
We bring this amazing news to our parental community that the book, "The Morning Voice: Rhymes and Poems" written by our millennial Hania Rahim, Grade 7 of TME Khyber Campus Peshawar has been published by Amazon.
THE MORNING VOICE is a poetry book that revolves around Hania`s views about humanity and the world. This book is for young readers of age 5 to 15.
13-year-old young writer Hania chose a creative expression of poetry to articulate her feelings to inspire the young minds and to make them realize that no matter how difficult life may seem, we should always appreciate the little things that show us the colors around us, and learn to appreciate them.
On behalf of the entire TME Fraternity, we would like to congratulate Hania for her outstanding achievement and wish her all the best for writing more books in the future.
Keep the flag high with more accolades and accomplishments