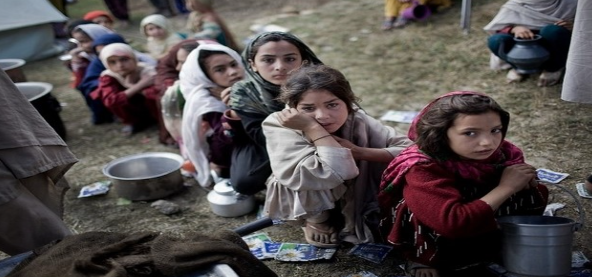 Record-breaking flooding  
1/3 of the country has drowned 

 

Origin of flood 

 

Food and Economic crisis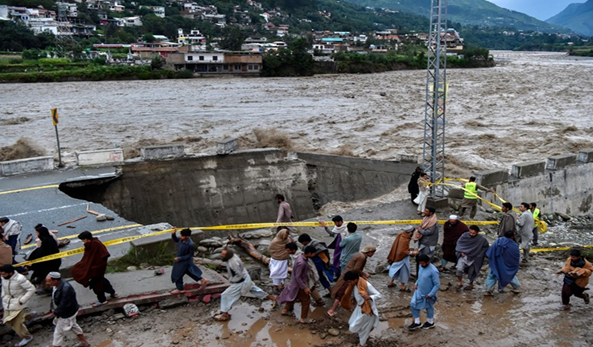 The last time Pakistan witnessed floods of this scale was in 2010, when over 9,50,000 people were affected and over 1,980 lost their lives following flooding in all four provinces. The recent floods have engulfed Pakistan. With rivers breaking their banks, flash flooding and glacial lakes bursting, Pakistan is experiencing its worst floods this century. which has displaced some 33 million people and killed more than 1,200. Many displaced people are living on the roadside without shelter, food or clean drinking water. 
"We have got nothing here, we try to find food for our kids all day, some nights we sleep without food," one woman told the BBC.                                                                                                                                 
What are the reasons for such flooding ?
Pakistans' climate minister has said that a summer heatwave, has been melting glaciers in the Himalayas. The melting has caused flooding which swept away a large bridge in the town of Hasanabad after what's known as a glacial lake outburst. Though heatwaves are a common occurrence in Pakistan, they have come earlier than usual this year across South Asia and reached record levels. Another reason for floods is the geography that makes it extremely vulnerable to climate change even though Pakistan produces less than 1% of global greenhouse gas emissions.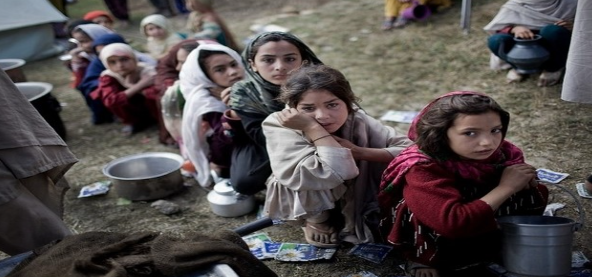 Isn't it heart wrenching, to see the  horrendous floods sweeping away roads, homes, schools, and hospitals across much of Pakistan. Nearly all the country's crops along with thousands of livestock and stores of wheat and fertilizer have been damaged prompting warnings of a looming food crisis. The flooding has crippled a country that was already reeling from an economic crisis. Pakistan's prime minister Shahbaz sharif says that it will take $10 billion to recover the damage. Pakistan's foreign minister, told CNBC's Dan Murphy Thursday that he fears damages from the natural disaster will exceed current estimates of $10 billion, adding that the crisis in the country is still ongoing and in the "rescue and relief phase". 
Many countries have been sending aid for flood relief such as, Canada announces additional $25m for flood-hit people of Pakistan. The UK Government has committed £134 million in response to the UN Pakistan Floods appeal. In addition, a £10 million bridge project has been brought forward. The UAE has sent 30,000 relief kits for Pakistan. Atlanta has sent disaster relief packages for the victims. U.S. Army choppers flew their first relief missions in Pakistan's flood-ravaged northwest. Pakistan Army has established a Flood Relief Donation Account after authorization from the government for the assistance of those affected by flooding. Many people have sent flood relief through different camps on road and some are doing it online through applications . school are also collecting funds. Imran khan the former prime minister of Pakistan has also announced flood relief 2022 online donation portal. We all should go donate to verified Pakistan flood relief fundraisers today to help people rebuild and recover.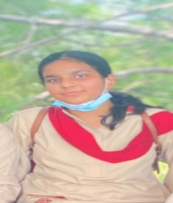 Grade: 8 Tokyo
Campus: Holborn