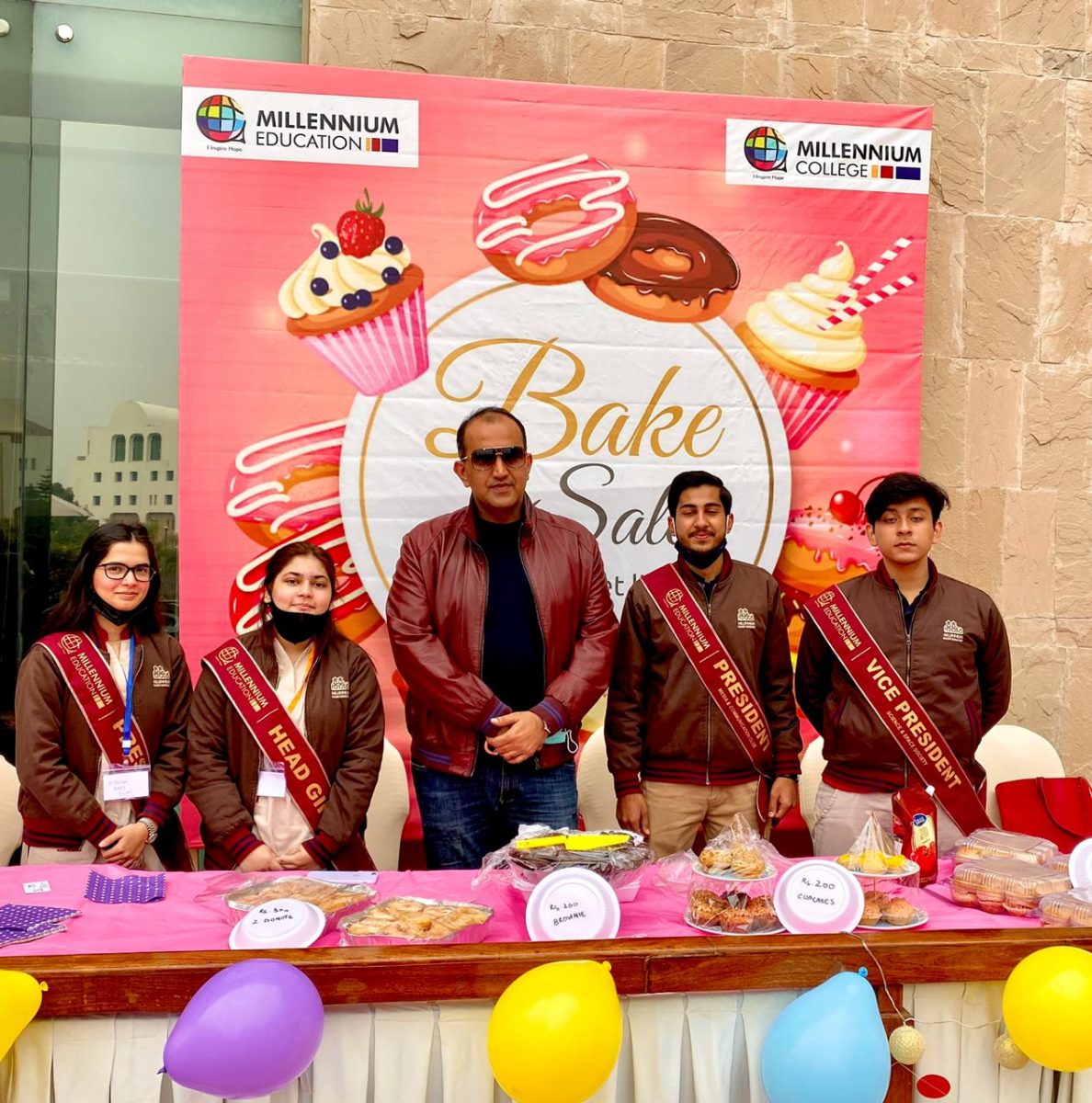 Millennials Bake Sale at IFWA CHARITY BAZAAR  SERENA HOTEL ISLAMABAD 
The Islamabad Foreign Women's Association conducted their annual IFWA Charity bazaar to be held on 22nd November 2020 at Serena Hotel, Business Complex Lawn. Our Millennials held a bake sale to raise funds for 'Sunbeam Schools' and 'Firdous Model Schools' The event began at 9:00 am and commenced beautifully. We set our stall, aligned our baked goods and eagerly waited for people to arrive! At first many people came by; they were quite fascinated that students arranged all the food to be sold at the charity bazaar.
Soaking up all the praises; came our first customer who was a little German girl, eying those mini burgers and choc brownies. She took a good look at our bake sale then poked her father to ask us to pack one of each for her. It was a joy to look at her happily devouring that brownie and mini burger!
Millennial Donations to Help Underprivileged Children
As time went by people started flooding in, mostly the little ones were enthralled by our glazed doughnuts and one by one we ran out of them! Ah that goodness! By 4pm we were halfway through to run out of all our baked goods, we witnessed many people coming from different ethnicities , praising the bake sale and donating as much as they could! We also came across a Millennial who graduated in the year 2012, and what's interesting is that she was from one of the first graduated batches from the Millennium Flagship Campus I-9/3.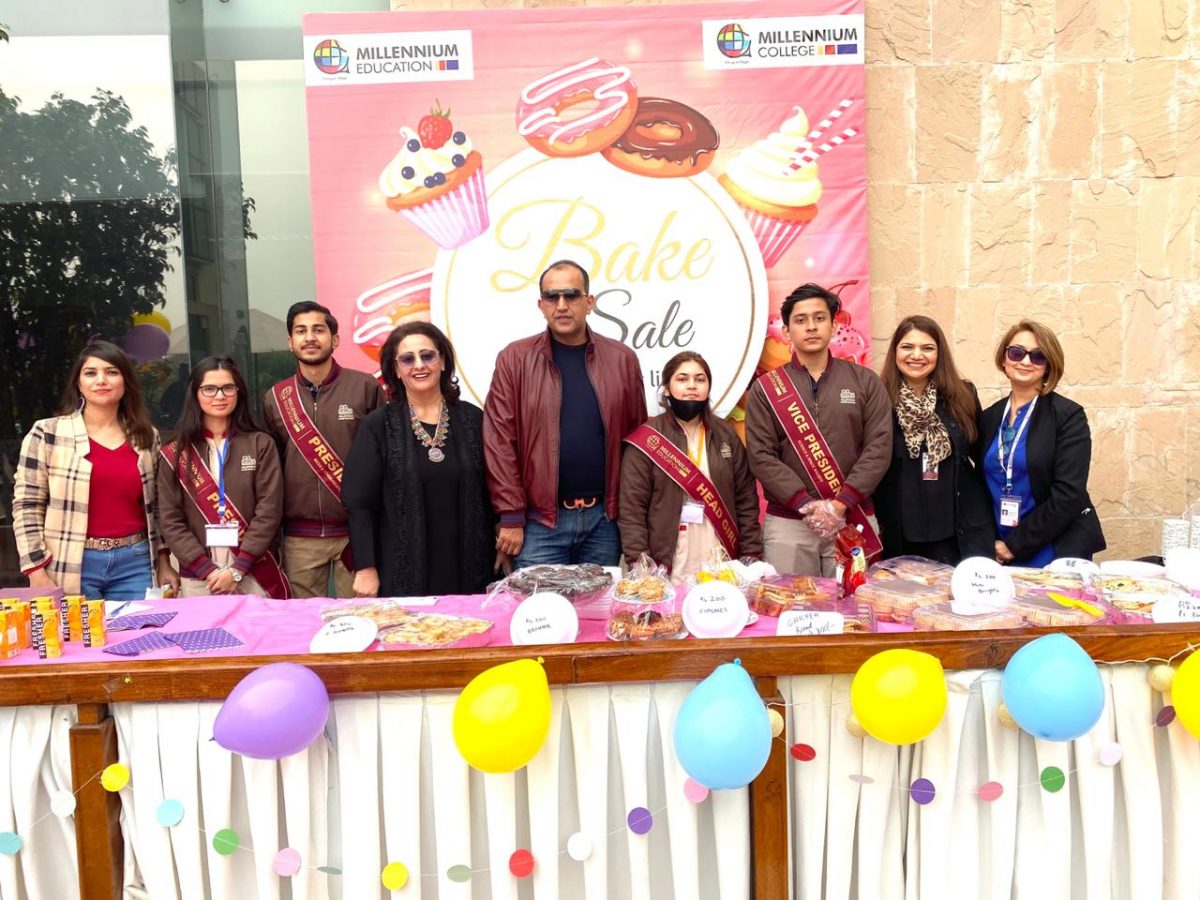 Towards the end the Serena Hotel management came to our stall and exalted our bakers who brought the food! They were so happy and appreciated the effort put in by our young cooks! Our Millennials walked with pride while heading out, all thanks to our CEO Sir Faisal Mushtaq and Ma'am Sabina Zakir our Director Outreach for giving us this opportunity and believing in us to grant us with such an amazing experience!
Lastly I'd like to shed light upon how important charity is and especially for causes such as helping out underprivileged schools and colleges. If you have the financial means to do so, giving to charity is one of the most important things that you can do. Especially when that charity is working to help underprivileged children. Children are our future.
Without them, our country and our world would go nowhere. Not only will giving to charities that help children benefit the children themselves and their education will also positively affect our society. ​Underprivileged children lose their ability to have a normal childhood. They aren't capable of developing emotionally, physically and socially. So by helping out underprivileged schools and colleges we help out our future and set an example for our generation!
I am a student from Millennium College,I-9/3 Islamabad. If you have any further queries related to bake sale donations  and praises feel free to ask in comments.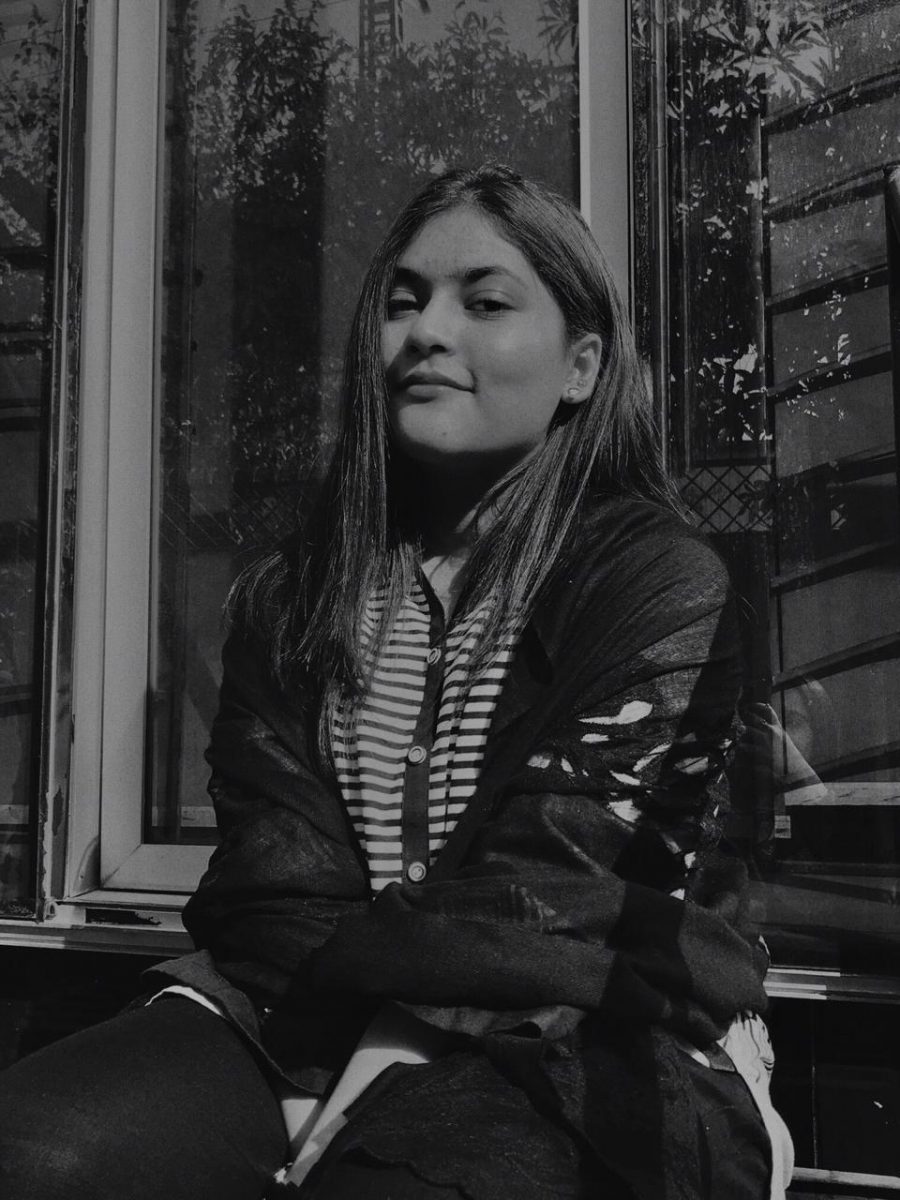 Head-Girl , 2020-21
A-11
Millennium College I-9/3 Islamabad